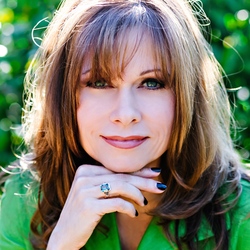 Michelle M Marto Atlanta, Georgia
Executive Coach, Career Coach, Performance Coach
BA, Executive Performance Coach & Keynote Speaker
Lift Your Life Coaching works with professionals and leaders to find their niche and empower them to reach their highest potential professionally and personally leading to ultimate self actualization!
About Me
Are you frustrated with the multitudes of issues and challenges in your career that get in the way of achieving the goals that truly drive business results? Are you depleted because the operational issues are getting in the way of time for strategic planning? Or do you need to improve your communication skills to enhance your leadership? Are you stressed out from being on the road and away from family and friends? Is your performance lacking because you are maxed out and unable to focus due to the never-ending demands of your personal life and your career?
It doesn't have to be that way. You can have success in your profession as well as quality time with your family!
Organizations and individuals will find our strategic approach keeps them ahead of the game with a proactive mindset to deal with multitudes of issues and challenges. Our personalized approach and proven techniques will help you to accelerate your success no matter how you define it. Then we will systematically integrate techniques and practices that will give you your mental power back to fully enjoy life again. Our outcomes focus on your unique needs, aspirations, and goals.
Our clients constantly tell us their performances and productivity has improved dramatically and they are fully enjoying life again. Their stress levels have greatly decreased which has improved their overall well-being and their quality time with family and friends. After working through our program they now have a skill set they can apply to other areas of their life and take this with them for the rest of their lives.
Atlanta Certified Life Coach and Certified Executive Coach trained in the Art and Science of Achieving Results, Neuro Linguistic Programming, Success Formulas of the Masters, and Strategic Visioning. BA in Communications at University of Alabama Birmingham. 25 years in Entertainment and Corporate.
Reviews
Michelle M has 30 reviews.
"Michelle is truly amazing! Her keen insight and enthusiastic guidance has helped me immensely. I sought her out as a coach during a time when I felt some discouragement in my professional life and was at a career crossroads. My time with her has been simply life changing. I don't say this lightly. She has an incredible talent for seeing situations clearly and is exceptionally skilled at helping her clients identify their goals, align their trajectories, and achieve their dreams. During our time she went above and beyond our in person sessions with phone calls and emails.

In less than 3 months she has guided me in the launch of my new business that is already booking clients! She helped me change my mindset for my new endeavor, and guided me with the strategic and tactical planning through to final execution. In addition, Michelle knew when to bring in her financial Subject Matter Expert to help construct the business financial side so I wouldn't loose momentum in getting my new company off the ground.

My wife and friends have commented on the obvious difference in my outlook and thinking patterns since I met Michelle, and my career has been and is being transformed in very positive ways! I give Michelle my highest recommendation as a life and career coach. Go see her. Your future self will thank you!!"

Topher Taylor, Owner of Radial Entertainment, Atlanta, GA
"At a recent conference, I asked Michelle to prepare a presentation regarding work-life balance. For many in my industry, the topic of work-life balance was new, so our intention was to introduce the concept and encourage the participants to reflect on what it means to them. Michelle's presentation was very professional and met all my expectations. She handled the audience very well and, in post conference surveys, delivered content that was memorable and appreciated. Thank you Michelle for your contribution in making our conference a great success, and I would not hesitate to recommend you in future engagements."

Jamie McIntosh, Director Strategic Development Voestalpine
"I am extremely elated and grateful to have had the chance to talk with Michelle. For a long time, I have struggled with phone interview anxiety and didn't think that I had what it took to get through a phone screen without completely crumbling. But through Michelle's counsel, she gave me the confidence that I needed and tips on how to relax then ace the interview. Michelle really knows her stuff and has a knack for making you feel at ease. She helps you understand that success starts in the mindset and once you turn that around, everything else will fall into place. I recommend Michelle as a coach to anyone working towards any personal or professional goal. Thank you so much Michelle; I just can't say that enough."

Parrish Bush, Production Coordinator/Freelance Writer
"I really enjoyed working with Michelle during my job search! She kept me grounded and focused
on what was important and to try not to sweat the small stuff. She was very diligent about keeping
detailed notes on our prior meetings so that we could review my progress. Furthermore, she helped
me formulate a strategy on how to go after my dream job. I feel the time and money was well spent
and would highly recommend her to any of my colleagues!"

Scott Marcus, Luxury Jewelry Sales Leader
"Michelle provided an Informative, insightful, and interactive program at the Mountain Park Branch Library. She worked with our supervisory team to craft a presentation that fit our needs. Attendees received actionable steps to help them reset their mindset and build a foundation for future self improvement. They asked for more, and we can't wait to book her for a program next year!"

Kari Evans, SHRM-CP
"Thank you Michelle for all your support. Your positive attitude and ability to help see around corners is a true asset. I find you to be the positive influence of change. At each of our sessions you are prepared and your follow up is spot on. You shared your personal experience in a manner which was helpful, encouraging and reflective. I look forward to staying in touch.
Thank you for your guidance
Sincerely"

Craig Rollins, Senior Vice President of Sales and Marketing at myMatrixx
"I would definitely recommend Michelle as a speaker without hesitation! I was impressed with the effort she took in learning our business and incorporating it into her presentation. An added value she brought to the table was her ability to help us design the program, develop the content, and facilitate.

The feedback from our staff was very positive as they felt appreciated and inspired on what they learned. They especially enjoyed the team building exercises with fellow employees they don't usually get to see in the office on a day to day basis. They left this meeting with a stronger sense of community. Michelle kept the exercises interactive with a high level of energy throughout the program.

I love seeing the positive impact this program has made on our team today! We look forward to having Michelle back for a follow up program!"

Jamail Larkins, President & CEO Ascension Air Management, Inc.
"The Georgia Restaurant Group Management Team were fortunate to have Michelle Marto as our keynote speaker at our quarterly team meeting. Michelle hit it out of the park! 100% of our evaluations had positive comments and reviews from Michelle's energetic and moving presentation. She made them think of leadership in a new way with tangible takeaways. Michelle provided inspiration and re-energized our entire management team! Several members of the team asked for more meetings like this one and to please bring Michelle back. I will definitely be inviting her to return to engage and motivate my team in the near future! Thank you Michelle!"

Mohamed Ahmed, President & CEO Of Georgia Restaurant Group, LLC
"Michelle is someone I have worked with who has compassion, foresight and a unique perspective in helping professionals find their road map in their careers and lives. She is always available and was able to conceptualize an effective game plan to help me reach my goals.

I found her to be the calm in the eye of my career storm.

Michelle helped me better illustrate my strengths and articulate my assets.
She has a tremendous network of business leaders and decision makers.
I would highly recommend Michelle. My only regret is that I didn't meet her sooner."

Stu Klitenic, Media Relations | Communications | Public Relations | Emmy Award Winner
"Michelle is an outstanding coach! As a recent college graduate, I was unsure of where to go next and was feeling stuck and directionless when I reached out to Michelle. From the minute I spoke to Michelle on the phone, she quickly assessed my situation and offered actioned oriented solutions as we worked on setting goals that aligned with my passions and skills.

I'm now happily employed with a non-profit and cannot thank Michelle enough for her help and guidance! Michelle brought a dynamic understanding and expertise to the career search and was able to teach me invaluable skills for interviews and presentations. I went from being terrified by the interview process to knowing how to present my best self in the interview with confidence and poise. Her positive energy and great sense of humour made our work a pleasure and I could always count on her to keep me on track-- even when I was not feeling motivated. Life transitions and job searching can be tough but with Michelle by my side, the process became enjoyable and exciting!

I cannot recommend Michelle enough and know that she will continue to be a valuable mentor in my life as I move forward."

Mary Frances Dale, Account Executive at AAUW, Washington, D.C.
"I have found Michelle to be an excellent life coach, with a broad focus, including one of the few coaches in Atlanta area with a focus on the Entertainment Industry combined with her NLP experience. Michelle has directed me in many ways to improve my personal life quickly, while preparing myself for increased career potential. We have focused on current strategy while considering of preparation for a retirement career full of passion. I have found Michelle highly energetic with a true passion of focusing on her clients and their growth! She has a warmth about her that is hard to beat with her commitment to excellence! Check Michelle out!"

Kathy Mullen, Principal Consultant at GNC Consulting, Atlanta
"Michelle is a very engaging and uplifting public speaker. As a fellow Toastmaster, I have had the pleasure of listening to Michelle deliver a variety of speeches to audiences large and small. She has also been a fantastic mentor to aspiring speakers and Toastmasters.

Her speech at a Startup Accelerator that I attended in August 2015 where she encouraged us to "Reach for Excellence" was very well received by the audience. I wish her the very best in her career as a Life Coach."

Sai Ramachandran, Engineer, Atlanta, GA
"Michelle Marto has been an invaluable resource of information and guidance as I transition through my life's personal and professional opportunities. Her ability to analyze situations by asking the appropriate questions, has enabled me to calmly resolve many concerns. She has been great to work with."

Natalie McDonald, VP of Operations at Easy Living Service, Atlanta
"Michelle is an exceptional Life Coach. Her passion shows through in her one-on-one coaching sessions using client-centered goals. She challenges old habits and thinking to encourage growth and change that will lead to a more fulfilling personal and professional life. Her simple and easy to apply techniques have proven most valuable to me in my personal growth and development.

Michelle is a motivating and inspiring speaker! If you are seeking a dynamics speaker who understands how to tailor their message to the audience, Michelle does a great job.

Thank you Michelle!"

Phyllis Breech CEO at Software Applications Technology | Web Design Firm
"I could not be more happy with Michelle by my side as my coach. I work in a fast paced environment in the entertainment industry and she understands the demands of what I'm going through. She's not the kind of coach to just sit there, listen, and tell you what you want to hear. She is there to ask the right questions to make you think, and to dig a little deeper. Michelle is there for you, rooting for you 24/7 in any difficult situation professional or personal. She will not only help you become better at what you do, she will also help you understand who you are and why you're doing what love to do."

Eric Gerard, Assistant Production Manager at Cirque du Soleil
"Michelle is such a wonderful person! Her coaching sessions bring true enthusiasm and care. She genuinely wants me to succeed. Michelle goes above and beyond an hour of coaching, with interim support, follow up emails, and tracking my progress from call to call. I am a better person for having met her, and I'm encouraged to keep her posted as to my career evolution!"

Kate Fasciano, Vice President, Sr. Portfolio UW, New Haven, CT
"My experience with Michelle was exceptional. Her encouragement and enthusiasm for my future helped me through a tough transitional period. I am infinitely more confident and excited about the possibilities presented by the impending changes in my life. I will soon be moving from Atlanta to So Cal and starting a new career. With Michelle's help I am more confident in my "story" especially now that I am fortified with a resume. She is a genuinely nice person and I am so glad I found her as my life coach."

Susan Fredericks, Owner/Operator/Manager at PALO ALTO FARM
"My experience with Michelle has been truly inspiring so far! She has had such a positive and nurturing attitude from the very start that she made it nearly impossible NOT to believe in myself. She helped me take what I had always seen as a nearly impossible dream and break it down into tangible, concrete goals. She helped provide the structure and accountability to myself that I needed to get going with the next major step in my professional life. Michelle is responsive, flexible, and professional in the way she tailors her work with clients by truly listening to their needs. She strikes a wonderful balance between positivity in the face of challenge, and honesty about areas that need work. She is not afraid to challenge old habits and thought patterns that might be holding one back, but does so in a positive, constructive way.
Michelle genuinely cares about her clients in their personal as well as professional life, and has a great sensitivity to how one affects the other.
I am so grateful to have found such a dynamic and motivating coach!"

Heather Pruner, Atlanta,GA
"Michelle has given me incredible strategies over this past year to keep moving my career and personal life forward. I knew what I wanted to do but wasn't sure how to accomplish it. Michelle made a plan of action and guided me through it. Working with her took great pressure off me so I could concentrate on what's really important in life. Thanks Michelle!"

Chris Knipstien, Specialty Pharmaceutical Representative, Florida
"It was a pleasure to have Michelle speak at Startup Pirates Atlanta teaching and inspiring our entrepreneurs about what it takes to be persistent in achieving your goals in life. I'm very thankful to have had Michelle come share her knowledge, experience and enthusiasm with our participants. It's always a pleasure to work with a passionate and motivated person like Michelle."

Isabel Marques, Chief Pirate at Startup Pirates, Atlanta
"It can be very difficult as a known entertainer with everyone telling you what you should and shouldn't do. Especially when you don't know whom to trust. Michelle helped give me clarity so I can make better decisions to be true to family and myself. I am enjoying so much more all aspects of my life on stage and off. Thank you!"

Entertainer, Los Angeles, CA
"Michelle has been a great support in helping me find what I want to do with my career. Not only has she helped me figure out what I want for my future as far as fulfillment and success, but also helped pinpoint the obstacles which made me feel "stuck" and helped me move through them. She really brings more clarity about what I want, and then develop a plan of action to accomplish my goals."

Kristen Range, Certified Personal Trainer, Atlanta, GA
"Really enjoyed the class! You gave me so many great ways to look for leaders within my team. Loved the discussion about calming our minds and getting rid of negative chatter."

Kayla Willingham, Georgia Cheerleading Coaches Association, Spring Conference 2015
"This was an awesome class that offered great insight in ways to clear the mind in order to take your athletes where we know they can be."

Ashley Clark, Georgia Cheerleading Coaches Association, Spring Conference 2015
"Going through the visualization process helped to see how to get past the mental blocks."

Dr. Lynda Waller, Georgia Cheerleading Coaches Association, Spring Conference 2015
"Your insight and advice has taught me a lot about myself and the power I have within me to affect positive change in my life. Thank you again."

Cassandra Johnson, GSU Student Robinson College of Business Finance
"I 'liked' you on FB. I needed this 14 years ago. I will use these techniques with at least 3 - 4 of the athletes. I can see it working! And yes, I could smell the orange juice and see the spray!" (during the visualization exercise)

Carole Payne, Georgia Cheerleading Coaches Association, Spring Conference 2015
"You've really helped me incorporate new ways to get my girls to clear their minds and focus on the task at hand!"

Amy Tillery, Georgia Cheerleading Coaches Association, Spring Conference 2015
"Thank you so much for affirming some approaches I have used with my cheerleaders and some new thoughts on going forward. I appreciate your real-life, down to earth approaches!"

Cyndi Masters, Georgia Cheerleading Coaches Association, Spring Conference 2015
"Will try the visualization technique with music before competition! Visualize hitting all stunts and pyramids!"

Sharon Harris, Georgia Cheerleading Coaches Association, Spring Conference 2015