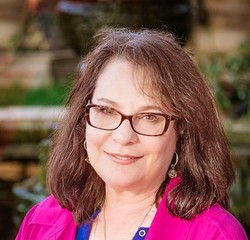 Michelle McKenzie

Grass Valley, California
Life Coach, Spirituality Coach, Retirement Coach
BA, Certified Life & Spiritual Coaching, Certified NLP Practitioner, Certified Reiki Master/Teacher
I coach women who want to rediscover their dreams! Can't figure out what to do next? No worries! I will help you uncover and discover your dreams and reach those goals
About Me
I was an Air Force brat and we moved all over the States. It seemed that a sibling was added in most states we lived in! Because we were always the new kids on the block, I became the coach to my brothers and my sister, helping them deal with the constant newness of schools, towns, states, and making new friends over and over again.
Fast forward many years–and the opportunity to re-evaluate my life's direction came when the publishing department I was leading was absorbed into the institution I worked for. After 18 years, I was no longer needed there.
I started to reconnect with parts of myself, my heart, my soul, my body through meditation and spirituality, in ways I'd never explored before.
Then I was gifted a month of coaching sessions. My coach helped me delve, dig and discover myself. Eventually this led me here, to fully dedicating myself to the work of helping other women rediscover their dreams.
I bring all my years of business experience, studies in spirituality, life knowledge and coaching tools, including NLP (neuro-linguistic programming) to help my clients. I also offer Reiki and intuitive readings that can add important insights!
I share all this because these many adventures grew my compassion, courage and leadership.
I love working with women who want to create their lives in a new, exciting way and to rediscover their dreams and make them happen!
Reviews
6 reviews (5.0)
Michelle is a wonderful combination of passionate, kind and caring. As a coach, she excels at asking questions that help her clients find common threads and identify "big picture" goals. I came to her with many challenges, and she was able to help me break them down, examine them, and emerge with a concrete plan of action. This helped to increase my confidence and set me on the path to achieving my goals.

Angela, Senior Editor, Davis California
Michelle McKenzie is a natural when it comes to life coaching. She made me feel comfortable right from the beginning and I was able to say anything that was on my mind without any judgement from her. She definitely helped guide me to find my purpose in life and what I'm meant to do in this world. I cannot appreciate her enough.

Tiffany, Hayward, CA
Michelle is an incredible coach. She brings a loving, intuitive energy to your session and allows you to feel comfortable in sharing with her. She carefully guided me over a huge hurdle in my life and I loved working with her.

Raeanna, Life Coach, San Jose, CA
Michelle's skills, innate instinct and spiritual wisdom has provided me exactly what I needed during the rough times that I have run into during major transition in my life. I decided to seek out a professional like Michelle who had the formal training of spiritual depth and the know-how of a life coach. She has focus, passion, commitment, wisdom and persistence. She is also a natural intuitive, which shines through in her coaching because her focus is that you be set free so you can fly on your own. She is a healer of the soul. She goes deeper to find the root of your desire to become all that you were created to be.

Aida, Marketing Consultant, Carlsbad, CA
I had lots of big goals but no idea how to narrow my focus and choose the path that would make my soul sing. I was overwhelmed and getting nowhere. Michelle lovingly helped me sort through my options, get organized, and take an honest look at what I truly wanted to do with my life. In just four sessions I had a roadmap, an abundance of motivation, and an end to the overwhelm.

Katrina, Dental Assistant, Hayward CA
Michelle was very personable and easy to talk to during coaching. She was direct yet compassionate. Michelle is a wonderful coach who allows you to be open with exploration and ideas. Michelle coached me through a phase and transition that was unique to me. I appreciate Michelle for her willingness to work with me. Her help was very much appreciated. –Artricia A.

Artricia, Regional Property Manager, Houston Texas
The Smart Way To Find A Coach

1 Describe Your Goals

2 Get Matched

3 Free Consultations
Find My Ideal Coach Now