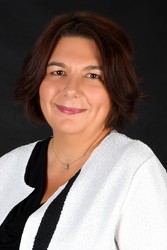 Mihaela Nica

Dubai, Dubai
Leadership Coach, Business Coach, Team Coach
Gallup Certified Strengths Coach, Diploma in Professional Coaching Practice, Certificate in Career and Wellness Coaching, ICF member
I help my clients to understand and harness their talents, translate them into powerful capabilities to reach their goals, overcome vulnerabilities, feel confident, and thrive in multicultural teams.
About Me
"Most people think they know what they are good at. They are usually wrong… And yet a person can perform only from strengths" - Peter Drucker
Do you really know which are your TALENTS and STRENGTHS?
The wonderful thing about your TALENTS is that they hold great potential for YOU. It is through your talents that you can tap into your great potential for SUCCESS. You do not have to become a different person to be successful. You can just learn to be more of who you already are and how to be a better version of who you already are.
Using a mix of tools and techniques for talents and strengths discovery and transformational coaching approach I partner with professionals in MedTech industry and guide them through their self-re-discovery journey, identifying what drives them, what brings passion and where they have limited themselves.
• I help them to understand their talents and translate them in capabilities to reach their goals, to overcome obstacles, weaknesses, and vulnerabilities, to feel confident, reach the desired work life balance and transform their relationships.
• I guide them to understand their strengths in context of others and how to benefit them to be more productive and reach their goals, feel confident, become better team players and be able to boost their careers, becoming better leaders.
How do I work?
As a coach my aim is to bring out the best of each individual I work with, helping him/her to understand themselves, set meaningful goals and keep them accountable to achieve them in their own way and time, leveraging their inner talents and strengths. I do not judge nor giving advices. I am just a guide in their self-discovery journey challenging their thinking, encouraging them to see differently, offering support when they feel overwhelmed and help them to remain focused on their goals. Taking them out of their comfort zone to a place of change and growth.
Reviews
3 reviews (2 verified) (5.0)
I found my sessions with Mihaela to be extremely beneficial, not only through the insights that developed during our discussions; the fresh way at looking at what I have been doing for a long time, but also to have someone with whom to take time-out from the working week and reflect on different approaches. Highly recommended.

John D
I found my sessions with Mihaela to be extremely beneficial, not only through the insights that developed during our discussions; the fresh way at looking at what I have been doing for a long time, but also to have someone with whom to take time-out from the working week and reflect on different approaches. Highly recommended.

John D
Mihaela helped me gain more confidence in starting my life coaching services by shifting my perspective on to a more insightful path. Had an amazing session with her. Thank you Mihaela!

Reem Shams