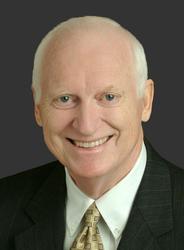 Mike Armour

Dallas, Texas
Leadership Coach, Executive Coach, Business Coach
BA, MA, PhD, MBTI certified, Core Values Index certified, master trainer in business communication, credentialed in dispute resolution and strategic facilitation
I specialize in helping men and women who want to enhance their personal impact as leaders and to enlarge their ability to inspire exceptional performance in others.
About Me
I bring the perspectives of a proven leader and a veteran coach to my work with clients. I draw on a lifetime of experience in demanding leadership positions, including service as a Navy captain, a university dean, a college president, and the CEO of an international humanitarian organization.
Years before the word "executive coach" was coined, I was coaching managers on a pro bono basis Then, in 2001 I opened my own leadership development firm.
Since then I have personally coached over 700 executives, managers, entrepreneurs, professionals, and business owners across more than three dozen industries. And I've trained thousands of leaders on four continents.
Having written several books on leadership, I particularly enjoy coaching men and women who want to expand their leadership know-how. I help them gain clarity on when they should lead, when they should manage, and the difference between the two. More importantly, I help them hone pivotal skills in both arenas.
While I utilize personality profiles in coaching, I focus more on character and values than on personality. Why character and values? Because studies confirm that character accounts for 80% of a leader's effectiveness. Character, in turn, is the product of values habitually practiced.
Character is also essential to credibility, the cornerstone of a leader's influence.To maximize this influence, my constant goal is to expand a client's interpersonal, motivational, and communication skill sets.
To do so, I draw on several proprietary models of leadership, management, and communication. I developed many of these while teaching MBA courses on coaching and mentoring skills for managers. Others were first created for one of my leadership newsletters, blogs, or podcasts.
My clients have ranged from C-suite executives in Fortune 100 companies to husbands and wives starting a family business. While I strongly prefer coaching in person, I can deliver any of my services in a virtual format
Reviews
3 reviews (5.0)
Mike has been my coach for a couple of years now. Our time together is always amazing and inspiring. The exceptional wisdom and experiences that he can share during our sessions could fill incredibly valuable best-selling books. My life has been enriched and my business has seen a significant impact from my time spent with him.

Jeff Howard - Business Owner, IT Services Industry
Mike Armour has worked with us for several years in both individual and group settings. I am continually amazed by the vast knowledge and experience that he draws upon to deliver a powerful message that resonates with everyone. He is passionate about his work and dedicated to helping others achieve their goals. We are fortunate to have him on our team and would recommend him to anyone wanting to improve their leadership skills.

George Grace - CFO, Manufacturing Industry
Mike is one of the most gifted individuals I've ever met, as he has an uncanny ability to relate with people from all walks of life. Mike invests whatever time is necessary in order to ensure that the foundation of trust is built and that is the basis for the coaching/mentoring relationship. We've been blessed to see the fruits of this labor as Mike has worked with us for the better part of 10 years now and has helped coach and develop all of our current leadership team.

Neil Pratt - Executive Vice-President, Commercial Construction Industry