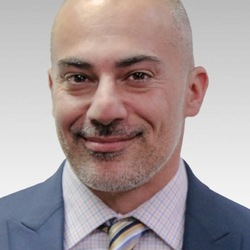 Mike Doria

Las Vegas, Nevada
Career Coach, Entrepreneurship Coach, Spirituality Coach
BS, Certicates in: Leadership, Consulting, Management & Supervision, Interpersonal Communication
IDEAL CLIENT: motivated, ready to make changes, goal-oriented, open-minded and eager in life. This person does the work required. S/he inspires me and accepts my encouragement.
About Me
A few years ago, I took a spiritual gifts test. The top gift came back as "Exhortation." It's a fancy word for encouragement. Coaching seemed like a great way to use that gift so I enrolled in the Life Purpose Institute. I became a certified coach four months later.
Maybe you're in a career you hate or kicking yourself for not having started that business you always wanted. Maybe you're trying to move up the corporate ladder but can't quite find the groove that others slip into with ease. Maybe you just don't know your next steps and have no clue about your life purpose. Maybe you're sick and tired of being sick and tired and need a change.
Breathe -- it's normal. Helping you discover your core values is just the beginning of your transformation. As a career coach, we do an incredible deep dive into your professional DNA and return with an action plan, paths, and possibilities. Budding entrepreneurs get motivation, direction, and details to get their small business started and steady. The corporate ladder climbers learn how to be leaders and about the personalities that drive behaviors and decisions.
As a news reporter, I've interviewed thousands of business leaders, business owners and people in all sorts of jobs. I'm fascinated by how we choose our professions and pursue our dreams. Research is my middle name when it comes to career goals. Coaching someone into a better position is an amazing feeling and a testament of what happens when you just take that first step and refuse to fail.
I didn't receive much encouragement as a kid. So how could this possibly be my gift? I remember all the times I needed it and the ways I wanted it. That knowledge is now put to good use helping others succeed. If you're ready, I'm ready. Let's do this.
Reviews
2 reviews (5.0)
"I worked with Mike for six weeks while I was in between jobs in what was called Self-Exploration (Career). He really helped me focus on exactly what I wanted out of a job and career and gave me a whole new frame of mind. One session that I really enjoyed was when he had me imagine I was in my dream job and then we "played pretend" for a half hour with me as a working actor. Very cool and very eye-opening with the thoughtful and unique questions he asked. Thanks for the enjoyable process Mike! "

Derek Krueger
Q: How did you or any aspect of your life/work/business change as a result of coaching with Michael? A: Michael helped me tremendously with a project I am working on. After the sessions I had a clearer awareness of what I needed to do and just as important how I was going to achieve it.

Tim Hack, Leadership Coach