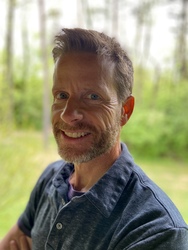 Mike Greene

Carlisle, Pennsylvania
Leadership Coach, Life Coach, Performance Coach
Certified Elite Life Coach, Everything DiSC, The 5 Behaviors of a Cohesive Team, John Maxwell Coaching
I work with motivated men and women who are looking to build strong habits for success, execute on meaningful goals, and lead themselves and others to greater performance and impact.
About Me
Mike is the owner of IntegrityWorks Coaching – an integrity-driven coaching, training and consulting company focused on planned and purposeful growth for individuals, teams and organizations, with a specific focus on leadership, sales, communication and team development. Mike is an Authorized Partner & Facilitator in Everything DiSC and The Five Behaviors of a Cohesive Team. Mike is also a Certified John Maxwell Coach.
Mike is the author of three books, 60 Second Time Out, 60 Second Leadership and 60 Second Perspective written to bring personal and professional development to sales and business leaders. Published in 5 countries, Mike's books have reached sales exceeding 60,000 copies worldwide.
Mike and his wife Amy have been married for over 30 years – committed to an exciting relationship centered in their faith and what Amy calls CPR (compromise, pursuit, and respect). Mike and Amy have three children – their first three protégés in life and plan nearly everything outside their careers around their family.
Reviews
6 reviews (5.0)
Mike has been phenomenal to work with. He has helped me establish a plan of success based around forming daily habits that align with my career goals. He has made great recommendations on different sales strategies and prospecting methods that have led me to connect with new clients. I would highly recommend working with him.

Sheldon Myer
Mike has been a great asset to our organization. His skill in working with a diverse group of managers and leaders helps us advance our goals with more clarity and vision.

Jon Sensenig
I have truly learned a lot from Mike and consider our sessions together to be one of my most valued life experiences. Without them I do not believe I would be as successful as I am with people today. I was a so called leader before but now I feel as though I am a true leader to those that matter, my team of followers.

Robert Mallein
Our company is a large mechanical contractor with five divisions nationally. We have used Mike Greene for many of our training and development initiatives over the past several years. One of our largest projects is a four-phase leadership development series. Mike has literally trained hundreds of our employees using this series. Mike also provides private coaching for many of our business leaders, myself included. My private sessions focus on improving my effectiveness as a leader, as well as my personal effectiveness. My sessions are very enjoyable and chock full of learning. Mike has experience across a vast library of materials and he readily customizes his approach and content to help accomplish the goals of the people he works with. I highly recommend Mike Greene for all types of leadership development and coaching.

Mike Snyder
HB Global has benefited from Mike Greenes skill sets in so many ways from leadership, sales, and customer experience training, HR team consulting, DiSC facilitation, and coaching. He has helped our team drastically improve the way we understand, work, and communicate with one another. Overall, Mike has been a huge asset to our company, and we could not be more impressed with him! Thanks, Mike, for everything you have done to help make our company more successful!

Breanne Nguyen
While many coaches deal with motivational statements and activities that may work to get you to walk on hot coals in the moment, Mike's real world coaching adjusts your mindset to make you more successful every day. His ability to break down objectives into daily activities that will get you there has greatly impacted me and my sales team. Working with Mike to set successful daily habits and practicing them has transformed us, I highly recommend Mike Greene!

John Troutman