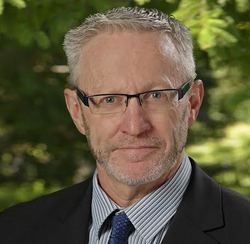 Mike Kennedy

Cambridge, Ontario
Executive Coach, Entrepreneurship Coach, Life Coach
Coach U - Core Essentials Graduate
I work with entrepreneurs and business leaders looking to take their personal/professional lives to the next level. Would you benefit from the support of a trusted advisor?
About Me
I work with successful business executive and entrepreneurs from throughout North America. I help my clients live their best lives both personally and professionally.
You know it's time to work with me if any of the following comments resonate:
- The money is great but I thought I would be happier at this stage of my career.
- The time demands of my job are causing major stress at home.
- My health/fitness is not where I would like it to be and it is impacting my energy level at work.
- If I continue on this path I am definitely at risk for burnout.
- To the outside world I appear very successful, but I am concerned about the price I am paying.
How can I help? This is where my coaching comes in. The first step is deciding that great is possible and what terrific would look like in your own life. Maybe it is regaining passion for your career, having great relationships with your family and friends, feeling good about your health and well-being, or all the above. Regardless of your present circumstances we work together to develop a plan to get you from where you are now to a path that will take you to your best life. I will ask the right questions, Be your sounding board and trusted confident. Hold you accountable and have your back every step of the way on the journey to a better you.
You are already successful, now imagine a day when every aspect of your life is hitting on all cylinders. It is achievable and I am the coach to get you there.
So why am I the right coach for you?
I spent 30+ years as a successful sales executive in the consumer products industry. It was the realization that I was living a life that was approaching my best life that gave me the motivation to start my coaching journey. I had a successful career, competed internationally in the sport that love, a terrific marriage of 30+ years and friends numbering in the hundreds. I launched Your Future Reimagined Coaching in 2016 and I have been helping clients just like you ever since.
Reviews
8 reviews (2 verified) (5.0)
Mike Kennedy has been my professional coach for the past six months. He has done an excellent job supporting me in my pursuits. Mike was always well prepared for our sessions. Each conversation began with a review of my latest efforts, and he routinely offered some very timely insights. He never imposed his thoughts upon me, but rather he masterfully widened my lens to consider other possibilities. He was an excellent active listener and always asked very pertinent questions that required considerable self-reflection. He often made me consider things that would realistically have never been in my lens. We concluded each session with a few short-goals that formed the beginning of our next session. This general template worked really well, optimized our time together, and helped keep me accountable to myself. Between our sessions, I really appreciated that Mike routinely sent me a number of highly relevant articles. Mike Kennedy is very dedicated to his craft and highly skilled in what he offers his clients. I would highly recommend his services for anyone seeking new professional challenges and opportunities.

Jamie Bricker
Mike was an excellent coach. I learned so much from him. I would definitely recommend him in a heartbeat to anyone looking for a business coach.

Peter
Mike provides valuable insight as a coach. His objective perspective and experience allowed me to develop solution-focused strategies to challenging business and interpersonal issues. Working with Mike has been a rewarding experience that has resulted in both professional and personal growth.

Erin Lewis
I approached Mike as I was considering transitioning into retirement. I had built a fairly large business, had worked lovingly in (and on) it for over 35 years and was considering selling and retiring. I was a big step and I was anxious. Working with Mike was like being handed a cold drink on a blisteringly hot day. He helped regain my balance, helped me take inventory of my strengths and weaknesses and helped me see what my possible futures could/would be. He didn't let me avoid doing the hard work that was necessary to get me through this period but he supported me all the way. I can't recommend him enough. He was invaluable to me and I am sure that, whatever your challenge, he will be able to provide you with the help and guidance you need.

Nick Whitehead
I have been working with Mike for a few years now. I have achieved measurable results including expanding our distribution channels, shaking up key personnel to achieve our growth strategies, and negotiating key contracts. Mike is knowledgeable about all things business, and helps keep me focused on next steps and the critical inch. He's a great sounding board, and he understands the complexities of business decisions as well as the many personalities one can encounter while running a business. His input on problems and solutions is invaluable. Mike helps me capitalize on my strengths as a business owner while finding strategies to compensate for my weaknesses. He has helped speed up my decision-making time as well as balance my work/life time and energy. Thanks for your help Mike!

Val V in NY
I found Michael on LinkedIn when a video of him doing dead lifts popped up in my feed. As someone who used to lift, I was impressed. I read his profile and decided he was the kind of person who I'd like for a coach. We met, had some coffee and began the process. Michael's coaching was perfect for me and enabled me to move past a couple sticking points. I highly recommend Michael for his no-BS approach and insightful comments on what I need to do, to get where I want to be.

Steve M.
As my career coach, Mike always has an open ear to listen to my needs, challenges, and experiences I face daily. He provides direction for approaching situations to not only resolve these events but to better foster a positive work environment for everyone around me. I have been able to navigate several challenges at work; my success would not have been possible without Mikes guidance.

Michael G.
Michael has been the key constructive force in my endevours to become both a better leader and professional over the past 8 months. He has been an invaluable resource and mentor as I built up both my brand and business and he continuously challenges me to seek personal growth. Having a calm, objective and experienced mentor to break down your own barriers and then help build yourself back up has been a rewarding experience for myself and led to more productive relationships with my peers and team. Michael has my full endorsement and I will continue to lean on his experience as I encounter new challenges in the future.

Brad Ferris