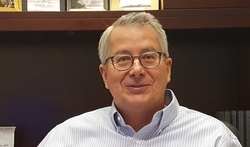 Mike Weaver

Atlanta, Georgia
Christian Coach, Life Coach
BS, Life Breakthrough Coaching Academy, Certified DISC Consultant
I work with clients who are ready to put an end to all the self-doubt and second-guessing and find out what they're truly capable of so they can feel confident and alive once again.
About Me
Mike Weaver is a recognized Confidence Coach & Professional committed to inspiring Christians to live with more confidence, success & happiness in their life. He offers a donation-based fee structure.
My Coaching is dedicated to helping adults reclaim their Faith, Career, Relationships, and Home Life. If you are tired of being disappointed in life and are looking to be happy and successful, once again, you've come to the right place.
I have been happily married for over 38 years and proud parent of two successful Adult children. I graduated with a BS in Psychology Magna Cum Laude; am an ordained Deacon; a certified DISC Consultant; and graduate of Life Breakthrough Coaching Academy. I have also been a Senior Manager in the Business World for over 30 years.
While qualifications are all necessary, my commitment is to help you make your life better. I will support you. I will encourage you. I will challenge you. I will help hold you accountable. Most of all, I will be a trustworthy partner that you can trust and rely on to meet you where you are and help you get to where you want to be.
Nothing is scarier than reaching out to a total stranger and sharing your thoughts and objectives. I will work hard to earn your trust and partner with you through the highs and the lows until we succeed together.
Reviews
4 reviews (5.0)
You reached out to me at one of the darkest times in my life. When no one else would listen or give me the time of day, you were there for me. I still have a lot of hurdles to overcome, but I will never forget your compassion and generosity at a time I needed it most.

Kevin, New Jersey
I just wanted to take a moment to thank you for guiding me in the right directions. I would not be the person I am today without your guidance. There were so many things you did to help me that I can't even list them all but suffice it to say that you will always have a special place in my heart.

Robert, Georgia
Mike is a multi-talented individual, but what sets him apart as a coach is his innate capacity to read people and connect at the heart level. He is a skilled coach who will partner with his clients for change and courageous living. He comes highly recommended!

Janet, North Carolina
I had the privilege of coaching with Mike Weaver and it remains one of the highlights of the year. Through his patient and intuitive listening, Mike clearly heard my need and desire to change, and was instrumental in guiding me towards my weight loss plan. He was encouraging, perceptive, and always focused on guiding me to find my own solutions rather than telling me what to do. His Spirit and Love of God shined through our work together, giving me the strength and motivation to succeed. I have the highest regards for his coaching ability and he will bless your life.

Cindy, California