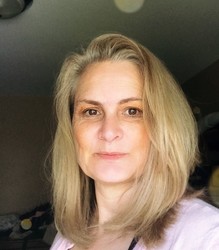 Mikele Watters

Mississauga, Ontario
Career Coach, Executive Coach, Leadership Coach
Certified Executive Coach (CEC); Certificate in Career Counselling; Masters of Education – Adult Education and Counselling;
I coach individuals through all aspects of their career and workplace transitions. I help individuals build personal effectiveness while supporting the achievement of personal and professional goals.
About Me
I help clients with a career support program that takes into consideration the client's education level, work history, personality, interests, and skills. My style will help all individuals at any phase of their career transition, including job loss, job stress, career path correction or career fulfillment, and upward movement.
I am an accomplished senior talent management coach and counsellor skilled in all aspects of the employee lifecycle. My experience includes recruiting, hiring, orientation, development, and training of professionals to support professional growth. I am also practiced in coaching executive talent to build leaders' personal effectiveness while supporting the achievement of organizational objectives.
My practical, leadership-focused viewpoint is supported by enthusiasm and a genuine rapport with clients. I am known for combining a holistic, integrated approach with practical, successful implementation strategies to the fields of talent development and deployment, as well as diversity initiatives.
With over 20 years of experience in Capital Markets, I have worked in the front office, mid-office and human resources. Complementing this practical experience is a theoretical background in adult education, counselling, coaching, diversity and career development.
EDUCATION AND PROFESSIONAL DEVELOPMENT
Executive Coaching
World Coaching Institute
• Coaching Fundamentals
• Executive Coaching
• Relationship Coaching
Advanced Counselling Certificate -
• Advanced Counselling Techniques
• Crisis Intervention and Prevention
Certificate in Career Counselling,
• Developed strategies for assisting individuals who are navigating a changing work/social world grounded in the constructivist style.
Master of Education, Brock University, St Catherine's, 2008 Focus on adult education, change management, and Counselling.
• Master's thesis titled "Women's Workplace Transitions:
Reviews
4 reviews (5.0)
Mikele is a pleasure to work with and such a great resource for career counselling. She is incredibly savvy on a variety of topics and industries and goes above and beyond to ensure client satisfaction, I would definitely work with Mikele again!

Victoria Jannetta
Mikele is the ultimate professional . Her understanding of job criteria and verbiage needed in a resume is amazing . I did not need a resume for 25 years and things have definitely changed . Mikele helped me to understand the current job market and what was needed to provide employers with a resume that was tailored to their specific job . She is amazing to work with . Thank you Mikele

Stacey Guest
Mikele was extremely helpful during my search for my first full-time job. Most importantly, Mikele helped me realize that my resume wasn't as attractive as it could be to employers. I had written my resume from my perspective, without considering the reader's point of view. Additionally, I was using the same resume for business positions and engineering positions, while these employers would likely be searching for completely different skills and experiences. As a result of Mikele's advice, I received 3 calls from recruiters after just one day. Additionally, I was able to secure a position as a market analyst from one of the recruiters. I had my first full time role after 3 weeks of working with Mikele. Mikele also helped me develop my networking skills, which will be invaluable in the future. Mikele taught me how to approach people so that they are willing to listen, and what to ask once I have their attention. Though I was able to secure a position quickly after altering my resume, the networking skills that Mikele taught me will be useful as my career progresses.

LM, Engineer/Analyst, London England
"I want to thank you again for all the guidance you gave me throughout the years. To this day, people still really like the layout of my CV, all thanks to you. It also helped me get two really great jobs."

CW, Capital Markets, Toronto