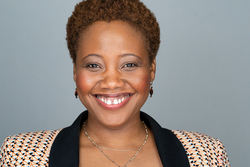 Milka Milliance

Miami, Florida
Leadership Coach, Life Coach, Relationship Coach
Leadership Coach, Life Coach, Certification: Hogan and Myers Birggs Type Assessments
I help professional clients shift how they show up in all areas of their life so they can access their strength, increase their self-confidence and executive presence so they can thrive.
About Me
Have you come to a crossroad in your career or your life? Have you taken advice from family, friends, youtubers, counselors and religious leaders and you are still faced with a problem that is slowly eating away at you?
You are ashamed to talk about it because you feel like a broken record. Do you feel exposed when you share with others? You are successful in one area of your life, but there is another area where you feel like a failure?
Well, you are not and I can help! I guide clients who are at a crossroad to discover new possibilities within during transitions that, when not carefully navigated can derail their life, career or relationships.
As the creator of the Artemis Coaching Method, I have supported hundreds of clients like you who are facing life changing and career defining situations to gain clarity and make the difficult decisions often required when at a crossroad.
The Artemis Method program is for clients who either want to develop their self-confidence, craft a compelling leadership brand and increase their executive presence, while maintaining their balance. Or clients who are crushing it professionally but their romantic life or relationships are falling apart and they are ready to make a bold change to improve their situation.
Milka is the CEO of We R Artemis Leadership, a coaching and consulting company that specializes in delivering women-centered coaching to individuals. Milka has 15 years of coaching experience and is committed to the professional and personal development of people who want to be successful in all areas of their life.
Reviews
Milka doesn't have any reviews yet.