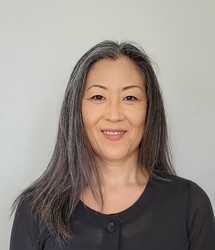 Mimari Hall

Honolulu, Hawaii
Life Coach, Career Coach, Team Coach
PMP
I support clients ages 16+ to build resiliency, get clarity, set achievable goals, and get unstuck to find their path forward to keep going.
About Me
I am passionate and dedicated to supporting those who are and will be in transition, nurturing their hopes and dreams, and supporting them in making their life goals a reality, one step at a time.
I am a certified youth resilience coach by Youth Coaching Institute, particularly interested in working with teens, young adults, and parents/caregivers. Through my professional experience, I am well aware of the generational shift in today's workforce that is no longer attractive to new and young talents. As a parent of two emerging adults, I see young people struggling to keep their hopes and dreams alive. I live through it with my children. As a working professional and parent, I understand how difficult it is to keep the balance and be fully present with your family and your career.
I am also a first gen immigrant. I understand the feeling of loneliness and the challenges the immigrants face in the workplace, communities, and the society. Along the way I built resilience, turned these challenges to opportunities, and overcame biases and discriminations to be successful.
I have over 30 years of professional experience in organizational systems change and project management in the private and public sectors, 20+ years of which have been in the youth- and family-serving systems. I build cohesive cross-functional teams by coaching and empowering each member to reach business goals together.
Reviews
Mimari doesn't have any reviews yet.