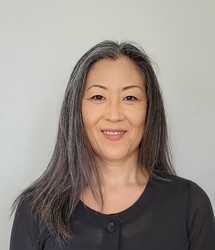 Mimari Hall

Honolulu, Hawaii
Life Coach, Family Coach, Career Coach
PMP
Youth, emerging adults, and young professionals ages 16-30 who are looking for an accountability partner to succeed in the self-improvement journey. International students and immigrant youth.
About Me
I am a certified youth resilience coach (CYRC) by Youth Coaching Institute (YCI). My particular interest is to support teens, emerging adults, and young professionals who are courageous and ready to discover their full potential. Family support is essential for young people to succeed. To build a cohesive support system, I coach parents, caregivers, and supporters of these young people as well.
I studied in the United States as a high school exchange student when I was 18 and as a graduate student in my late 20s. I eventually became a naturalized citizen of the U.S. At times, I felt alone, didn't fit in, and lost my sense of self-identity and the direction of where I was headed in life. I am a parent of children with neurodiversity. As a parent, I know how tough it can get to raise a child. I didn't have support when we were going through very challenging times as a family. Looking back on my life experiences, I wished I had someone to support me to get through those tough times, someone to help me find my own path forward to self-discovery, self-confidence, and happiness. I am passionate about being that person for others as their life coach.
I have over 30 years of professional experience in facilitating organizational systems change efforts in youth- and family-serving systems and innovation development.
Reviews
Mimari doesn't have any reviews yet.