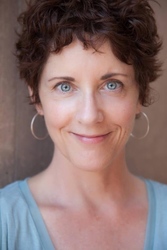 Mimm Patterson

Palo Alto, California
Life Coach, Health and Fitness Coach, Performance Coach
BA in Art & Education, MA in Transpersonal Psychology, Certified Yoga Therapist, Member International Coaching Federation
I coach people with lives disrupted by trauma and chronic pain. I help them build new habits and to engage with life on their own terms by sparking creativity and choosing purpose over avoidance.
About Me
Is trauma or chronic pain disrupting your life? Is it a distraction that prevents you from living the creative and purpose-focused life you promised yourself?
I can help you keep that promise. Let's design a foundation on which to build habits that support your physical and mental health. We'll reawaken your sense of purpose by visiting the values important to you and spark a new, creative approach to living. It's time to get off the couch.
Although I'm new to coaching I'm not new to life. In fact I'm in my third chapter. My best chapter. I'm a yoga therapist, a writer, an artist and now - I'm a coach.
My life, like yours, has been a roller coaster filled with the good, the bad and the unexpected. For example, I didn't expect to leave California in 1994 for a decade-long adventure in Donegal, Ireland. It was there I learned to use a chop saw to make pine furniture. It was there I became a sports massage therapist and ran my own business. But I struggled in Ireland and it was there I learned the meaning of resilience. I survived my struggles. The empathy shown by neighbors and friends helped me find my way back home. It's something I've never forgotten.
At home, I didn't expect to build a career working with underserved individuals living with trauma and chronic pain. The lessons I learned in Ireland taught me to facilitate yoga, writing and contemplative craft classes with joy and compassion. I feel blessed to be part of two pain management teams in the San Francisco Bay Area.
Coaching arrived eight years ago as a track I could take while earning my masters in transpersonal psychology. But the timing was off and I put training on hold. The door re-opened last year and I began my studies with International Coach Academy.
Your walk through life should express who you are with authenticity and purpose. But sometimes the noise of chronic pain and trauma is too loud. Let's work together to dull the noise and to bring clarity and hope back into your life.
Reviews
3 reviews (5.0)
I am a 54 year old mother of 2 boys and step mom to 2 more, a wife, a dog mom, a survivor of a long and varied corporate career and a UK trained psychotherapist. I relocated to the US 6 years ago at which time I took a career break to help the family settle in our new home country. With the youngest son graduating from High School earlier this year I felt it was the right time to put my experience and skills back into the service of helping others. To do this I had to overcome a number of challenges including, developing existing skills and learning new ways of working, understanding where I was getting in my own way, and updating my sense of self and the value I can create in the world. Mimm was the perfect partner in this work. She took time to understand not just what I was trying to achieve but why it was important to me. Through her thought provoking questions and skilled reflection Mimm provided a mix of support and challenge that enabled me to consider different ways of thinking about and approaching difficulty and discomfort. This freed up my energy and creativity to move forward with confidence. I will be forever grateful to have met and worked with Mimm.

Claire Hornsby
When I started coaching with Mimm, I was transitioning onto a new, uncertain path. I had had success in the past, but my confidence was low, I had impostor syndrome, I felt like I wasn't doing enough, and I was fearful of the unknown. With Mimm's guidance, I became more aware of the underlying beliefs that limited me and how I can shift my perspective. I am becoming more comfortable with the uncomfortable and accomplishing goals. My productivity is improved, while allowing myself time for work/life harmony. And I am learning to be more compassionate toward myself and where I am on my path. This has increased my productivity and ability to optimize my time and prioritize my activities.

Evan, Consultant, San Diego
A few months ago I noticed I was becoming easily triggered and impatient with my co-workers. Mimm helped me understand my triggers and together we came up with some tools to manage stress, create a better work/life balance and strategies to help me improve relationships with my team at work.

Ben