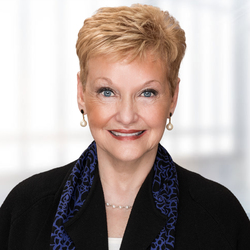 Leadership Coach, Business Coach, Executive Coach
Board Certified Coach, Certified Master NLP Practitioner
My clients are primarily business executives and professionals who want to up their game, change their game, or reinvent their lives. Let me help you take charge of your career and life choices.
About Me
My clients are typically successful, ambitious, achievement-oriented executives who are looking for a leadership edge or facing a career challenge. Topics frequently cover communications, conflict, influence, politics, business strategy, and career direction. My clients come from a broad spectrum of industries: technology, aerospace, consumer products, automotive, financial services, private equity, manufacturing, and real estate. When you ask my clients what I'm like, they will tell you I'm "engaging, compassionate, challenging, strategic, inspirational, and just plain fun to work with."
There are few coaches in the industry with the depth of corporate boardroom and leadership experience that I have. My clients appreciate that I speak their language and know a bit about what they encounter in their roles. Bottom line, I know what it's like to navigate the politics and nuances of corporate success.
Here's what I bring to the table. I am an experienced and insightful executive coach, career consultant, author, trainer, public speaker, and entrepreneur. This is my 21st year as an entrepreneur and a professional coach. Before coaching, I was a former senior operations executive and CFO. From that experience, I can share powerful business leadership lessons coupled with intuition, candor, inspiration, and a knack for facilitating super-successful outcomes.
I received my MBA from Vanderbilt and I'm a former CPA. The Second Edition of my first book, BE SHARP: "Tell Me About Yourself" in Great Introductions and Professional Bios, has just been published. My other books, BE SMART: Sail Past the Hazards of Conventional Career Advice, is "rewriting the career planning rulebook," and Making Practical Sense of Career Management is loaded with useful career tools. I teach in my own accredited coach training program, where students routinely state it changes their lives.
I would be honored to support you in making important changes and choices that are facing you.
Reviews
11 reviews (5.0)
Mina Brown is an amazing and dynamic professional. Her integrity, knowledge, experience and ability to apply her skills to those with whom she consults is top-notch to any in her industry. As a Coach she has the unique business experience to bring to her clients, yet her approach, insight and applications transforms both their personal and professional lives.

Kathryn Parsons, CEO, LaunchAbility
I have to say that Mina Brown is an insightful and gifted professional coach. Her powers of observation are uncanny and she can cut to the heart of a complex issue in moments. Mina identifies problems and offers solutions quickly and honestly. I recommend Mina without reservation to anyone seeking career advice, coaching or mentoring.

Scott Bell, Security Executive
Collaborating with Mina was a great positive experience, she is a true professional that demonstrates creative solutions to the difficult business challenges that face all of us today... Her ability to understand a situation and apply a "let's get to it attitude" is a refreshing approach to problem solving in the competitive marketplace.

Tom Hendricks, Project Manager, Magna Powertrain
If you are considering a career transition I highly recommend Mina. She will utilize her experience and analysis to truly understand what you are searching. Mina's questions are thought provoking and she provides paths to reach a point where you realize what you desire in both a career and life. Mina will challenge you to not only find a career where you can be financially successful but uncover a career where you can find personal happiness as well. Mina never suggests an answer but asks questions in such manner that after private reflection, the answers provide a clear and proper path forward. I have recently changed career paths and I would have definitely not found my way without Mina's assistance and creativity. Furthermore, Mina did not only help with choosing the future career, but developed an execution strategy to make the transition. Mina's caring attitude and insight would be a great asset to anyone needing coaching.

Brad Struck, President of Industrial Services, E Smith Realty Partners
Mina provided career coaching for me when I was trying to decide on a new direction for my career. Our sessions provided me with tools to determine exactly what I had to offer as well as how to strategically present them. Most importantly, we discussed, at great length, how to leverage disappointments to gain future success. My success came recently when I was offered a position at a higher level than I had applied based on my interview! I would not have gotten that kind of success without Mina's intensive coaching.

A.V., Financial Executive, Pepsico
I hired Mina to work with me and my team at Home Cinema & Sound. Mina observed the team and its interactions as well as administering some tests for profiling. The results were both eye-opening and right on target. She helped my team learn how to work together better and more efficiently, and coached more out of each of us than we knew we had in us. I would highly recommend Mina Brown for both personal coaching and business consulting.

Bill O'Connor, President, Constellation Home Electronics
Mina is an engaging coach who can provide valuable feedback on business strategies, organizational objectives and challenges. Mina can also provide insightful career planning advice to improve focus on the important vs. urgent in an energizing way.

Jack Olson, Vice President and General Manager, Power Management DC Solutions, Texas Instruments
Mina has been an incredible asset to me in my career and life. I had the opportunity to work with Mina at another company where her expertise brought our team great results, and I hired her when I took my current position because of her amazing skills. She consistently provides excellent coaching and helps me see the "bigger picture" when I lose sight of it. She has the utmost integrity and is a joy to work with. Because of my experience working with Mina, I have grown so much in the past five years. I would highly recommend her to anyone.

Brenda M, Brand Business Manager, Pfizer
Thanks for your support and wise counsel - it has given me the perspective and confidence to leave this situation and to make a preemptive step. I don't think I would have had the courage without your help. I'll keep you posted as things unfold, but I am certain I'm headed in the right direction.

Betsy M, Marketing Executive, Large Healthcare Organization
I wanted to drop you a quick line and let you know I now have the position as Executive Director. I really appreciate your immense help in fine tuning the skills I knew I had for such a role; when the position was presented to me, it was a perfect fit, and I was ready. I hope all is well with you.

Pam B, Executive Director, National Non-Profit Organization
Thank you, thank you for your time and exceptional help. Our sessions have been extremely helpful and our time just few by. It felt like we met only yesterday, but I have a ton of tips, notes, and plans that say otherwise. I still have lots to do as I move forward, but I'm jazzed. The future has never seemed brighter. You can bet I'll be back again one of these days. Thanks again!

Susan S, Marketing Executive, Global Transportation Company