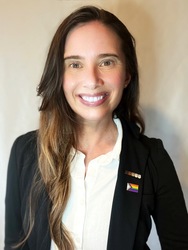 Mindy Aisling

Bend, Oregon
Life Coach, Leadership Coach, Entrepreneurship Coach
ICF Certified Life & Leadership Coach, Licensed Mediator
I Empower Big-Hearted Overthinkers to Own Their Weird & Change Their World.
Details

Bend, Oregon 97701

3603938992

Send Message
Visit Website
Hourly Rate: $125 to $250 US Dollars
Gender: Female
About Me
Do you feel unfulfilled despite doing all the right things?
To survive in this world, you may have invested in "being normal" and, in that process, forgotten who you truly are. Many people who identify as highly sensitive, awkward, nerdy, weird, off, different, or neurodiverse find themselves in this situation.
I teach people how to build a strong sense of Self and use that powerful foundation to create the life they desire. If some part of your life feels inauthentic or suffocating, this can lead to depression and anxiety, making you feel both overwhelmed and underwhelmed simultaneously. This fertile ground is an ideal time to seek coaching and uncover where your authentic self is leading you.
When you pursue an authentic life, a few things happen:
→ You have closer relationships with others. You cultivate connection.
→ You reveal more of your natural gifts to the world, and therefore, experience more success and abundance (including financial abundance).
→ Your creativity is undammed, and that ingenuity flows into your business, family, and projects.
→ You wake up liking yourself and looking forward to each day.
→ You give yourself permission to experience the things in life that you desire.
→ You build resilience, allowing life's challenges to come and go without moving you from your center.
First-time sessions are always free. Schedule a free session today, and let's discover if we're a good fit for working together!
Certifications:
☆ ICF Certified Authenticity & Empowerment Coach
☆ Accredited Communications Coach
☆ Licensed Mediator
☆ Certified Court Mediator
☆ NFPT Health and Fitness Trainer
Reviews
11 reviews (1 verified) (5.0)
Scott
When I began working with Mindy, I was really struggling with a lack of motivation and a tremendous amount of anxiety. I have ADHD and high-functioning autism, and I was really apprehensive about working with a coach. But, working with Mindy was awesome. She made me feel really comfortable and okay being myself. Coaching was the little bit of extra support that I needed to hold myself accountable and begin to climb out of the hole that I had been in.

Maddie A.
Coaching with Mindy was incredibly transformative. Through working together, I was able to identify the things that had been limiting my success as a small business owner. With Mindy's help, I now have updated belief systems and habits that support me in being able to achieve my vision. Additionally, I also was able to learn how to manage/control my thoughts, which has been instrumental in changing how I approach my life and business.

M. Smith
I always thoroughly enjoyed my meetings with Mindy. I would come out of them energized and ready to hit the ground running. She is very personable, professional, caring and easy to talk to. Hands down one of the best coaches I have worked with to date!!

Michael M.
I met with Mindy for about a year and I can't express how incredible my experience was. She is fun, personable and has such a wonderful way of relating to you. She provided me with so many tools that I still use today. She definitely changed my life for the better and I would highly recommend her to anyone!!

Sandra H.
Working with Mindy has always been an uplifting experience. Her excitement for life is contagious. Her ability to empathize and relate, connect and influence is very motivating. She is gifted in being able to help others believe in themselves and in their ability to achieve their dreams. I highly recommend her for any client hoping to find their authentic path in life.

Naomi D.
Working with Mindy has changed my life! I was an emotional wreck! Four big things happened in my life within a year and I was having a very difficult time navigating through it. Because of several medical problems I was forced to have a complete hysterectomy at 39, I almost lost my sister in a terrible accident, My mom had open heart surgery, and My career was in the dumps! I've been actively working with Mindy since March and already feel like I've grown and gained so much! Mindy embodies love and acceptance, and leads me into my own awareness with thought provoking questions and powerful insight. Sometimes it's just one line that will change my perception and undo years of limited thinking and false beliefs. The best part is that Mindy makes me feel safe, I feel I can really open up and be myself, and say the things that I never could before, even to myself! That's HUGE!

Jess F.
Mindy is an insightful organizer who helps to bridge the gap in self care. Her authority on life and gentle friendly ways of motivating others is a skill she has put to good use. I would recommend Mindy to anyone who wants to move forward in life. Her help with my daughter and I, and our relationship, made the difference. Mindy has an unconditional regard for her clients, and I truly appreciated all her help.

Peggy S.
"My self-confidence and ability to operate from my true self as increased exponentially since working with Mindy. I love Mindy's straight-forward nature, her humor, and her ability to hold the boundaries for me that I need to grow. Every session we have, I admire her clarity, her strength and her ability to see right through me, and get down to the point of what I need to explore to move me forward. I have always felt cared for, accepted and respected by Mindy and this has given me the safe space I need to become who I am. I would recommend Mindy to any individual in any walk of life, because I believe that she is a catalyst for the fruition of dreams and goals."

- Emily
"Small steps bring big changes. That is what I learned from Mindy. One small shift in my thinking, can open a door that was locked for 20 years!"

-Karshan
"Mindy holds the space where there is no right or wrong - where everyone and everything is perfect, and laughter and curiosity is a way of life. In this space, I was able to look at things in my life that before seemed too daunting or overwhelming."

-Sandra