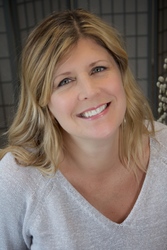 Miranda Wilcox

Pittsford, New York
Leadership Coach, Executive Coach, Career Coach
BComm, MA, DISC certified, Mental Health First Aid (MHFA) certified
I work with smart and motivated women who are ready to thrive at work and in life. If you're a mid/high-level professional who wants to be challenged and supported, I may be the right coach for you.
About Me
Hi, I'm Miranda, an evidence-based coach who is passionate about empowering professional women. Clients appreciate my authenticity, intellect, and heart.
By nature I'm an improver and supporter, and those energies show up in my coaching. As a client you will decide what success looks like for our work. My job will be to act in the role that best contributes to your progress--whether that's a collaborative problem solver, a thoughtful challenger, or an energizing cheerleader. If we can have a little fun at the same time, all the better!
I've studied and taught in many areas that help make me a better coach--subjects like communication, leadership, coaching skills, mindfulness, social justice, psychology, gender dynamics, organizational behavior, human behavior, and emotional intelligence.
For those who like details, here's more about my background.
• Professional Certified Coach accreditation by the International Coaching Federation
• Coaching certificate from the Leadership Learning Collaborative
• Ten years of individual and group coaching.
• More than 25 years of business experience with all levels of staff members, including C-level executives.
• Two decades of national and international experience as an organizational behavior consultant.
• Developing and teaching business communication curricula to hundreds of college students.
• Training/certification in DISC, Emotional Intelligence and other evidence-based tools.
• Training design and delivery for hundreds of executive leaders and aspiring coaches.
• Master of Arts in Organizational Behavior; Bachelor of Science in Communication.
• A coaching portfolio that includes successful executives, stalled professionals, new managers, trauma survivors, introspective teens, and eager contributors.
• A mindful integration of self growth, professional ambition, and joyful living.
If you think we might be a good fit, let's have a conversation and find out.
Reviews
As a strong willed, Type A woman, I often think I can figure things out myself. As I've built my business and worked on my personal growth over the last 8+yrs, I've realized you need the right tools at the right time! You have to choose between time consuming ruminating and frustration or working with someone who's job it is to help you be most successful! Miranda is extremely knowledgeable and was able to help me get clarity & create a path forward. She also reminded me of the many things I had already accomplished and things I was naturally good at. Her help was invaluable and I'm grateful for her wisdom, kindness and encouragement!

Nevada Ott