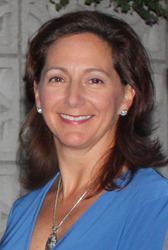 Mirella Addante

Fernandina Beach, Florida
Retirement Coach, Life Coach, Business Coach
Are you thinking of retiring or are you just retired? Have you thought through what kind of life you want to have? How you will spend your time? What do you want to be when you grow up!?
About Me
Are you going to love your life in retirement? I can help you look forward to your retirement by looking at how you want to live your life. There is much about retirement that doesn't involve money.
I'll help you think through the non-financial aspects of a successful retirement, such as: having a social group, keeping fit, finding purpose, and nurturing your marriage and relationships. You can have wonderful years ahead!
I have a Bachelor of Commerce from McGill University, MBA from University of Nebraska at Omaha, Project Management Certification from Georgetown University, and Leadership Coaching for Organizational Performance from American University.
Reviews
2 reviews (5.0)
Mirella has walked the walk: she's run businesses, both as an internal employee and as an owner. She understood exactly what I was dealing with and was a great resource.

Jim, NYC
Mirella's coaching presence is grounding. Her coaching style is direct and supportive. Her ability to ask pointed questions helped me focus. Mirella's problem-solution approach allowed me to leave each session with an actionable plan. I also appreciated that her ability to provide me with the accountability I needed. Working with Mirella increased my confidence and had a positive impact on the work I was doing around developing my business.

Corinne, Tennessee