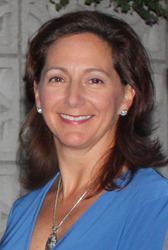 Mirella Addante Burke, Virginia
Leadership Coach, Life Coach, Business Coach
MBA
I coach business leaders and new managers to develop their leadership mindset and to find their inner leader.
About Me
Do you feel stuck? Do you feel like you should be in a better professional position than you actually are? Do you feel unclear about your path for the future?
As a coach, I use my experience in training, management and business to help new managers and business owners build a leadership mindset. I will help you define how you want to lead others and achieve your goals.
I have a Bachelor of Commerce from McGill University, MBA from University of Nebraska at Omaha, Project Management Certification from Georgetown University, and Leadership Coaching for Organizational Performance from American University.
Reviews
Mirella has 2 reviews.
Mirella has walked the walk: she's run businesses, both as an internal employee and as an owner. She understood exactly what I was dealing with and was a great resource.

- Jim, NYC
Mirella's coaching presence is grounding. Her coaching style is direct and supportive. Her ability to ask pointed questions helped me focus. Mirella's problem-solution approach allowed me to leave each session with an actionable plan. I also appreciated that her ability to provide me with the accountability I needed. Working with Mirella increased my confidence and had a positive impact on the work I was doing around developing my business.

- Corinne, Tennessee