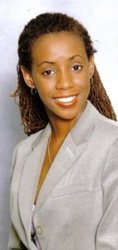 Coach Arthur Hollywood, Florida
Family Coach, Spirituality Coach, Relationship Coach
BA, MA, Certified Professional Coach
I partner with parents to create better relationships at home. I partner with teenagers to create their ideal life. I coach clients using "The Law of Attraction!" My ideal client is coachable!
About Me
How would your life change if you could tap into your full potential and become the parent GOD created you to be? How would you like to become the parent that you really want to be to your children? As a Parent Life Coach my objective is to help you uncover your true potential as a parent and lead a life that is worth celebrating with your children.
How would you like to help your troubled teen navigate through their teenage years smoothly and with purpose? What if you could provide your teenager with someone who can assist them in navigating their teenage years successfully? I can provide your teenager with the tools that will allow them to identify measurable goals and objectives to accomplish long-lasting Self Improvement, and Self-Acceptance. As a Teen Life Coach my goal is to empower teens to make radical improvements in their life in an atmosphere of trust, confidence and non-judgment.
I work collaboratively with parents as well as with teenagers to accomplish identified measurable goals and objectives in a non-judgmental atmosphere of trust. Through this proven approach, I effectively address personal life challenges. I integrate my background as a school administrator, my experience as a mother for the last 27 years, and grandmother for the last 6 years, along with effective coaching techniques and the use of "The Law of Attraction"
to offer a highly-personalized program tailored to my clients.
As a Life Coach I empower, I support, and I guide parents, teenagers and ALL my clients to transform the issues that stand in the way of them achieving their objectives and goals knowing and assuring my clients that we are working with a Higher Power. Whether you want life coaching assistance to achieve a specific outcome with your children or wish to enhance all areas of your teenager's life; or want to work on your personal or professional life, I can work collaborative with you to make your objectives a reality with grace and ease.
Reviews
Coach has 10 reviews.
`I have been working with Coach Arthur for the past month. We created my vision statement 3 weeks ago and almost every day, she follows up with me asking if I have read it. She challenges me to really go beyond the surface. In such a short amount of time, I have made a lot of personal process. She teaches me ways of changing my thought of mind and I truly appreciate it. I can't wait to see what else I can accomplish with Coach Arthur on my side!

M. D. Miami, Florida
I have been sick for 4 weeks. I have felt lousy and very depressed. I wrote a post on my Facebook wall that said "I only wish that I would feel better soon." Well, a good friend and Life Coach Arthur read the post and came to my rescue. She helped me see things differently and in a positive way. She asked me to re-write the post the way I wanted to feel. I did and that made a whole world of difference. I learned that when I trust GOD, I use positive thoughts and I think about what I want, wonderful things actually happen.
I found that writing and saying what I really wanted made my mind make a huge 90 degree turn and I actually started feeling better.
Coach Arthur taught
me that When your thoughts and your mind are trained and directed in a POSITIVE way, WONDERFUL things start to happen.
From one day to the next I actually started to feel better and was able to dress nicely, put on makeup and go out to church and to enjoy a nice dinner with my husband and my son. PRICELESS. ??????
Thank You Coach Arthur for coming to my rescue!

B. Reyes, Mother, Retired Teacher, Miami, Florida
For the last 30 years of my life I have been struggling with my life as a working mother of 3, a "want to be" perfect wife, daughter, grandmother, house-maker, and keeping the house in perfect order. I have spent so much money on books, trying to find a way to manage it all, and, to "keep my house in order", that the subject became an obsession.
At the beginning I blamed my children, then my husband, the grandchildren, but at the end, the blame (in my mind) fell on me, the I want to be "perfect wonder woman".
With the help and guidance of my Life Coach, Coach Arthur, I realized that I can accomplish my dreams, if I organize my time, and let go of unnecessary "stuff" that have no place in our home.
Thank you Coach. Arthur, thank you for your wisdom and your help!

M. Sanchez, Secretary - Mother of 3 -Miami, Florida
"While working with Coach Arthur as my coach I have been thoroughly impressed with her ability to bring attention to what is most important. She really listened, gave me excellent ideas, and offered me her sage wisdom to take with me into my accomplishments.
Achieving my goals has been incredibly easy with her support. I mostly appreciate the clear and intelligent distinctions she has made that have allowed me to positively transform the way I'm doing something or how I'm viewing my life. Through her coaching I learned to give myself permission to succeed.
I'm in so much gratitude for what Coach Arthur brought forth in me at a time when I really needed the extra support. She is truly a brilliant star in my world."

Tria D'Aula, Life Coach, San Diego, CA
I must admit that in the beginning, I had no idea as to what a life coach was. I assumed that it would be like my uneventful meetings with the psychologist. I did not realize that I would see immediate results after the first session. Coach Arthur guides you step by step towards reaching your aim. Each week, Coach Arthur helped me to set small attainable goals that ultimately led to my success. Having Arthur as my Life Coach is like having my own personal cheerleader rooting me on 24/7.

Y. Frimpong, Teacher, Mother - Miami, Florida
I tried Coach Arthur to release my debt and become liquid. Once I had my first session I felt inspired and ready to accomplish my goal. Coach Arthur was very firm in her follow up and held me accountable for my choices. I am still in the process of reaching my goal but I actually see a light at the end of the tunnel and my shopping habit has decreased quite a bit. I expect to be debt free in about a year and I have to thank Coach Arthur for leading me to realize my goal.

G. Z. Parre, Mother, Insurance Adjuster, Orlando, Florida
Some times you go thru life struggling with an "invisible enemy", a problem, blaming family members for your "failures", your spouse, your children. Then a Life Coach steps in, helps you make a few changes, then you realize that the so called "problem", that has been hunting you for years, is inside of you, IS YOU !
I want to take this opportunity to thank my Life Coach, Ms. Miriam Carlota Arthur for guiding me, for being so patient, for telling me the "reality" in a way that I could see it, for not getting frustrated when I kept making the same mistake day after day, until the light came to me , and her words made me see!

Thank you!

M.Sanchez,Secretary, Miami, Florida
I'm happy to share my experience. Just one session with Coach Arthur and I feel much more focused and relaxed. Because of this, I got a jump-start back into a more productive groove. It's a good feeling to suddenly see, to become aware of, what the holdup has been. I snapped out of my funk, with Coach Arthur's help, and I feel more hopeful, positive and happy. Thanks for the freebie, Carlota! It was a pleasure to work with you! I highly recommend you as a life coach.

Bonnie, Chemist, Raleigh, North Carolina
My interaction with Coach Arthur was very lasting since she is very easy to talk to, friendly and eager to genuinely help others in need of professional and personal guidelines. I have not met a Life Coach like her before. I also continue to enjoy her correspondence as well as her web site inspirational and meaningful stories which most often relate to our personal lives.

W. J. Martinez, Miami, Florida
Skeptical would have to be the word and the feeling I had when i reached out to Coach Arthur with questions and concerns on a new direction in my life. I had enough questions for myself and wasn't sure if I had the self esteem to share my "fears with someone else. Coach Arthur got straight to the point and was so on target from Day one that it shocked me that I had so much information about "Me" in one day. I sat still for a moment and when I begin working the process I immediately felt some relief about my new direction in my life. During the remaining time with Coach Arthur I noticed plans that I had been holding on to for quite some time became tangible goals that I was completing or either I had placed them in my path to complete. I could see the forest.
"Still Learning"

A. L. Gainey, Lead Teacher, Miami, Florida