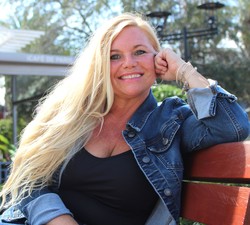 Misti Spencer

Orlando, Florida
Life Coach, Business Coach, Relationship Coach
BS
My goal is to help YOU in your pursuit of clarity, calm, success & wellness through 1:1 private online customized personal & professional life coaching sessions and programs.
About Me
Specializing in Neurodivergent Adults with Developmental or Learning Disorders and Challenges Including: Attention Deficit/Hyperactivity Disorder (ADHD), Autism Spectrum Disorder/Asperger's Syndrome (ASD), Pathological Demand Avoidance (PDA), Sensory Processing Disorder (SPD), Obsessive Compulsive Disorder (OCD), Dyslexia, Bipolar Disorder (BPD) and other mood disorders as well as Post Traumatic Stress Disorder (PTSD).
​​I am a Certified Life Coach, Certified Meditation Coach, Professional Motivational Speaker & Event Host. Among my other qualifications, I received my BS in Psychology as well as my Certification in Alternative Therapies and Energy Medicine at the University of Central Florida... Go Knights!
​​​I am also a wife, mother of 2, dog mom, nature enthusiast, philanthropist, entrepreneur and small business owner. I have been helping others achieve their personal and professional goals for over 24 years with extensive experience in behavioral and alternative therapies, sales, coaching, management, training, public speaking, event organizing, hosting and promotions.​
Reviews
I have been having such an eye-opening experience with these life-coach sessions. I've never had one before, and didn't know what to expect, but Misti was patient and walked me through what goals I can set for myself and provided so much support and kindness when talking about sensitive subjects. Speaking to her alone is a serene experience which makes confronting rough life obstacles easier and feel safe. I will definitely continue booking appointments, and have already seen results from her skillset. Thanks so much!

Maria