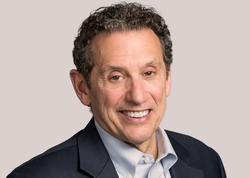 Mitch Herzog

St. Louis, Missouri
Life Coach, Executive Coach, Retirement Coach
JD, Certified Well-Being Coach
I coach lawyers, professionals and executives, in the for-profit and non-profit worlds. I help them to create the life they want and achieve work-life balance and sustainable well-being.
About Me
I coach clients that may be unsatisfied with their lives and are looking for something more, but may not be sure what that is. I help clients to prioritize things in their work and life so they can do more of what they love -- what things can be let go or delegated, what relationships may not be serving them anymore, ways to improve their relationships and communication and ways to get creative and inspired. I coach clients to be able to create the life they want.
My coaching looks at all aspects of a person -- mind, body and spirit -- in order to achieve well-being. We look at things like diet, exercise, sleep, ways to deal with stress and what gives them meaning and purpose in their lives.
I am a compassionate and well-organized coach and a great problem-solver. I have helped clients to institute sustainable changes in their lives that have led to a greater sense of well-being and resiliency for them.
I was a Senior Attorney with a Fortune 500 company for over 30 years, as well as the Managing Director of a non-profit theatre company for 9 years during that time. I have counseled people in both the corporate and non-profit worlds.
I was certified as a Life Coach from the Anthropedia Foundation and I am presently a Health and Well-Being Coach with Palm Health, a wellness center in St. Louis.
Reviews
2 reviews (5.0)
Mitch has been great to work with! He listens to what you need to improve on, helps create tangible goals and provides a step-by-step plan on how reach them.

Michael
Mitch is great coach. He is thoughtful, compassionate, and knowledgable. He listens well and is skillful at the intricacies of coaching. We met over a number of weeks and he helped me understand the importance of both my emotional and physical well-being. He also introduced me to practices that I could do on my own and that I still use today. His work with me was transformational. I heartily recommend him!

Michael Salsich