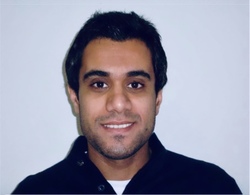 Mohammed Almosalim

Manama, Capital
Relationship Coach, Spirituality Coach, Life Coach
BA, Professional Life Coach, Linguist
I coach individuals who have a genuine desire to navigate towards their goal in life. They are malleable and fully committed towards embracing a growth mindset.
About Me
I'm a bilingual global citizen, a growth seeker and a leader. When I was sixteen, I embarked on a journey of self-development, a journey that has nothing to do with titles or competing with those around me. I explored a lot of areas including mindset, life, spirituality and health; and had endured a lot of scars along the way, which I choose to carry as precious souvenirs. I'm a Linguist and an ICF trained Professional Life Coach, an open minded, authentic and intuitive person. Being an empath is my stand out trait, which translates effortlessly in my dealings with people around me, regardless of their background. One of the things I find joy in doing is having meaningful conversations with people to help navigate what is next for them in life, and support them embrace a boundless mindset.
Reviews
Mohammed doesn't have any reviews yet.