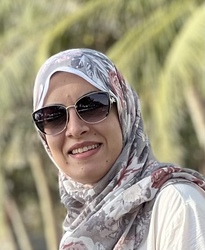 Mona Leboudy

Al Iskandariyah, Al Iskandariyah
Entrepreneurship Coach, Life Coach
MD, Certified Conscious Method Coach, Radical Results Accountability Coach, Big Money Business Coach.
Fabulous women who are on a journey of transformation, to shatter glass ceilings and achieve their wildest dreams. I'm here to help you break free from self-doubt and step into your true potential.
About Me
Want to make a significant change in your life?
Having the desire to change and actually finding the courage to do it are two very different things!
Yet, everything is figureoutable! And every goal is achievable!
Imagine achieving those wild, audacious dreams that have been whispering to you in quiet moments.
Creating the life you want, solving problems or issues, and going after your dreams are all but impossible if you don't know how to connect with yourself—your core values, your purpose and vision, your intuition and your personal power —at a deep and comprehensive level.
Our time together will give you a deeper understanding of who you truly are. You'll get to know what your heart truly desires. This will set you on your own path to set goals and action steps that are aligned with you.
You will get the tools to work through the change process. These tools will help you turn the "What If?" into "Why Not?"
You have what it takes to make your dreams come true. It's fascinating how humans can imagine something and turn it into a reality.
I'm your Alignment and Accountability Coach. Through being a multi-certified Accountability, Business mindset, Consciousness and Inner work, People Pleasing and Holistic Wellness Coach, I've formulated a unique approach to coaching.
This approach will make you feel a great deal of peace about your life and the choices you're making for yourself.

Working together will save you so much stress and heartache. Remember suffering is not necessary for growth!
That's why you'll have access to me through Voxer in between sessions to minimise stress and struggle.
I'm here to help you tap into your limitless power, embrace your uniqueness, and create a life that resonates with your heart's desires.
So, if you're ready to rewrite your story, create your own rules, and turn obstacles into stepping stones – let's connect!
Make the change and never look back!
I believe in your GREATNESS!
Love and Joy!
Mona.Coach
Reviews
Mona doesn't have any reviews yet.