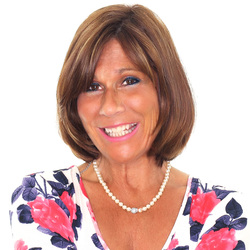 Monica Bennett

Freeport, New York
Life Coach, Leadership Coach, Entrepreneurship Coach
N.D.
My ideal client is someone who is ready to take their life, health and career to a higher level.
About Me
Dr. Monica's life has taken her on a journey of self-discovery for life, love, and truth. She was born to parents who were both holocaust survivors. Her childhood years were filled with uncertainty and fear, which led to many unhappy and disappointing results. She knew in her heart and soul that there must be a better way. So after years of study and applying the principles of the laws of the universe the answers were revealing themselves to her.
Dr. Monica owned and operated a successful horticultural business for 22 years before following her calling to be an empowerment coach. She became aware of how the laws of the natural world operate in our lives and saw the correlation between how things grow and how we govern our own mind. She applies the same laws of nature from her years of working with plants to the principles in her coaching techniques.
Since then she has earned her Doctorates degree in Naturopathy, as well as become a certified Life Success Consultant, certified Reflexologist, Certified Nia dancer, certified Biodynamic Gardener, Certified Napoleon Hill Science of Success trainer, Brian Tracy's Coaching methods, as well as many other modalities including NLP.
She is also an author of the book How May I Serve and E-book; Navigating Uncertainty With and Faith and Courage and 10 Keys On How to Become a Successful Entrepreneur.
She has traveled extensively around the world and most recently to Pucallpa Peru to work with a Shaman, to uncover hidden mysteries of the mind and India to practice meditation.
Reviews
Monica doesn't have any reviews yet.