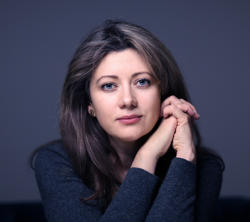 Monika Walankiewicz

Wheeling, Illinois
Life Coach, Career Coach
Northwestern University - Art Therapy Certification
I work with people who are going through a transition. Who are going through the time of change or unraveling. Who are at crossroads trying to figure out the next chapter in their lives.
About Me
I work with people just like you.
People who are wanting to make a change. People who want to find out "what to do with their lives." I help them move from feeling stuck, anxious, and overwhelmed to being clear, motivated, and on purpose. I give them tools to uncover their strengths, values, and hidden resources, and help them transition to lives aligned with their true selves.
The secret sauce is my strength-based approach. My mission is to help YOU uncover your gifts and strengths and make your weaknesses irrelevant. I use an array of assessment tools coupled with provocative questions and imaginative exercises to help you see what you are good at, where you'd like to go, and how to get there.
What makes me different is the fact I utilize research-based Positive Psychology as the backbone of my practice. And I wrap around it various techniques derived from Art Therapy and Jungian Psychology to eradicate internal blocks and obstacles. It's a powerful mix of left brain pragmatism and right brain intuition.
While working with me, you will start feeling in control again. You'll realize that no matter the circumstances - you have options. You will break through your repetitive patterns. You'll feel uplifted because you'll have someone who recognizes your challenges as well as your accomplishments. You'll feel seen and heard.
- You'll gain clarity and a sense of direction.
- You'll identify your strengths, gifts, and talents and learn to utilize them more often.
- You'll learn how to move forward in your life by accessing your untapped resources.
- You'll get a mix of scientific and creative techniques to help you navigate change and manage uncertainty.
- You'll learn how to generate positive emotions ( a lingo for feeling better in the present) and release unconscious obstacles.
I hold certification in Art Therapy from Northwestern University, where I studied for two years. And a year-long certification in Positive Psychology at Kripalu Center.
Reviews
"I would definitely recommend the service! I feel like it is easy for therapy to be really passive, and sometimes lead to victim mindset. While this re-hashed some issues that were far from new for me, it did so in a very different way, and in a way that felt like I could actually have control and do something about them. The first 90 minutes felt more productive than hours upon hours of other sessions I have had!"

Andrea, Physical Therapist, Portland Oregon