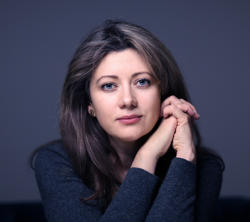 Monika Walankiewicz

Wheeling, Illinois
Life Coach, Career Coach, Relationship Coach
Northwestern University - Art Therapy Certification
Does it feel as if something hidden from your conscious awareness is preventing you from realizing your goals and ambitions?
About Me
You have a vision for your life and where you want to be. You may be at crossroads, facing a difficult decision, or going through a challenging transition. You may desire to pivot your career, start a creative endeavor, or live into your purpose, and yet you find yourself not making progress, possibly self-sabotaging, repeating negative patterns, feeling frustrated or discouraged.
95% of our behavior is driven by unconscious patterns aka mental models. I call them blueprints. Blueprints are developed early on; during childhood, adolescence or as a result of painful experiences. Fortunately, there are well-researched methods, backed up by neuroscience allowing us to rewrite them.
The big overlooked piece in achieving goals is the unconscious behavior drivers. There is more to attaining goals than just tactics and time management techniques. My process is different in that I created a two-stage protocol, focusing on internal blocks first, and strategy second.
I help my clients take sustainable action, restore self-worth, and eliminate unconscious blocks. I help them harness their strengths and resources so they can move to higher levels of achievement.
My clients tell me that they are finally able to take concrete steps and execute on their plans and projects. They feel they don't have to rely so much on their will power anymore because increased self-confidence enables them to pursue their dreams with more ease and clarity.
I practice a unique blend of coaching with an emphasis on using Image-Based Protocols to rewrite faulty patterns. And I combine it with evidence-based methods derived from Positive Psychology and Attachment Theory.
I hold certification in Art Therapy from Northwestern University, where I studied for two years. And I completed a year-long certification program in Positive Psychology at Kripalu Center. My background in User Experience/Design Thinking for Fortune 50 companies helps me create user-friendly steps for my clients to follow.
Reviews
"I would definitely recommend the service! I feel like it is easy for therapy to be really passive, and sometimes lead to victim mindset. While this re-hashed some issues that were far from new for me, it did so in a very different way, and in a way that felt like I could actually have control and do something about them. The first 90 minutes felt more productive than hours upon hours of other sessions I have had!"

Andrea, Physical Therapist, Portland Oregon