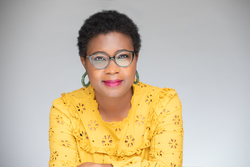 Mos' Okediji

San Mateo, California
Career Coach, Entrepreneurship Coach, Life Coach
Tilt 365 certified
I coach busy professionals in any profession who want to improve themselves through pursuing a new career, launching a side gig or, getting a promotion at their current job.
About Me
I trained at the prestigious Coactive Training Insititute; hence I firmly believe that you are a leader and that you are naturally creative, resourceful, and whole. Co-Active helps you stretch your sightline, get out of your comfort zone, and grow along the way. It's a way to understand your journey better—to help you design your own life's quest by rediscovering your courage to be the one you want to be, to create what you want to create.
My approach to coaching is very creative and alive! As your coach, I aim to help you live a fully expressed life — personally and professionally.
I can function as a sounding board, plus offer support, encouragement, feedback, and direction for you to step beyond your current situation. If you are "here" and want to be "there," I can help bridge that gap by offering my experience, my guidance, and my can-do spirit.
I work in a software company in Silicon Valley, and I help Marketers thrive and prosper in their careers! I'm also an innovation catalyst, which means that I help people apply design thinking principles to solve problems and innovate.
Reviews
3 reviews (1 verified) (4.67)
Ravi
Mos' has been my coach for the past 6 month and she has been consistent in helping me become a better version of myself. She is a lady with a vast amount of knowledge and always thinks outside the box when we are discussing a problem. She is very great at listening, ensures she understands your question/struggles/concerns, and ensures she gets you thinking critically before giving her opinion or recommending any solution whatsoever. She is very kind and empathetic. She is full of Wisdom. I will absolutely recommend her to anyone trying to balance their lives, career coaching, business coaching or just trying to meet one goal or the other. Thank you Mos for all you do for me.

Fiyin Lasisi
My experience with Mos' has been nothing short of amazing! I look forward to my sessions. She has helped me unpack a lot of things I have been dealing with and I have gained clarity in those areas. I feel so comfortable talking with her and i appreciate all her help with helping me reach my full potential.

Abidemi Omoijuanfo