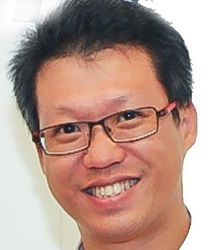 Life Coach, Relationship Coach, Executive Coach
MPH
I am a Life Coach and also a professional Counsellor. I support individuals to clarify their True North and live a fulfilled life. I will serve and journey with you with all of my abilities.
About Me
I am a Coach and happened to be a seasoned Counsellor with 15 years of clinical experience. I support individuals to clarify their true North and live a fulfilled life.
My Why (mission) is to encourage people so that after they are encouraged, they will lift the spirit of others too. In so doing, we will help to create a more loving world for all to live in.
I believe that change occurs when the person's core self and identity is being acknowledged and validated, goals supported and abilities are appreciated. Therefore, I validate, support and journey with you in your journey to change to be better.
I went through Solution Focused Coaching training, a ACSTH ICF Approved training provider. The uniqueness of this particular approach is it's emphasis on clients' abilities and strengths and being future-oriented. I am also trained in NLP (neuro-linguistic programming) and therefore, I will be able to help you experienced transformation using the various techniques in coaching and also the multiple framework I have acquired through my counselling experience. Apart from Life and Relationship Coaching, I also do Executive & Leadership coaching. I believe fundamentally that people has the capacity to change for the better.
My personal story is that I grew up in a single parent family where I witnessed family violence between my parents since young. Grew up in an environment where finances are very tight due to single mother's limited income. However, these life experiences, being in a single parent family, low income and looked down upon became my source of strengths where I learnt over time that the past doesn't have to define my future. My personal philosophy that I am learning to embrace is "People have the capacity to change for the better". You can live a fulfilled life and live a life to the max and change to be better.
Reviews
Mou Nyee doesn't have any reviews yet.