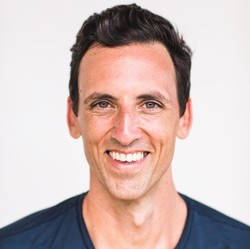 Myles McGray

Detroit, Michigan
Career Coach, Entrepreneurship Coach, Executive Coach
BA, MS
I help clients who want to be more satisfied and fulfilled in their work.
About Me
My clients generally divide into two categories:
1. Those who want to increase job satisfaction and fulfillment by adjusting their current circumstances
2. Those who recognize a desire to change their role or career entirely
Sometimes 1 leads to 2, but in both cases, much of the initial work focuses on clarifying and implementing professional purpose, which is, very simply, maximizing one's unique abilities to make a meaningful contribution.
We use exploratory conversation and assessment tools to better understand the client's interests, existing skill set and aptitudes, personality, and values.
A synthesized understanding of these many areas allows us to define specific goals and then build and carry out an action-oriented plan to realize them.
Now is always a better time than later to start figuring out how to like your job, and working with me is one way to do that.
.
About Me
As far as the bulleted stuff, I hold a Bachelor of Arts (Psychology) from Oakland University, a Master of Science (Environmental Design) from Cal Poly Pomona, and a handful of professional certifications/accreditations.
My career experiences have been diverse and rich. I've worn blue and white collars; spent years in each of the public, non-profit, and corporate sectors; and experienced work as an employee, a leader, and an entrepreneur. There's a good chance we'll find some professional relatability. https://www.linkedin.com/in/mylesmcgray/
Last but far from least, I'm a dad, a husband, a son and a brother; these roles influence the work I do and the way I do it. When not helping clients, I'm usually found spending time with my family, outside, or ideally, both.
.
**I coach remotely through Zoom or by phone**
Reviews
Myles and I worked together for a couple years at a utility contracting company. When the time came for me to make a change, I was really struggling to pull the plug. I had tried really hard to "make it work," and it was difficult for me to admit that it just wasn't working. I had wrapped my identity up in succeeding at this company. If you have ever struggled to make a big decision (who hasn't), you can imagine the relief I felt when Myles offered to help me think through the options. I needed someone outside my own head to help me think more clearly! Even though Myles had previously worked for the company, it didn't seem to cloud his judgment or impede on his ability to offer considerate, thoughtful perspective. I ultimately decided to make a big career move, and I couldn't be happier with the decision. The things we talked about have stuck with me and I feel better attuned to identify and advocate for my own professional needs.

Will G, Independent Sales Rep and Business Owner, Grand Rapids, Michigan