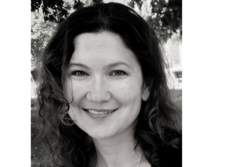 Nadira Artyk

Paris, Ile-de-France
Leadership Coach, Executive Coach, Performance Coach
Professional Certified Coach
Ambitious, learner type of people, who are keen to learn to work smarter, master soft skills, lead better, manage stress, improve all key relationships around and the results they get.
Details

Paris, Ile-de-France
+33646226621
Send Message
Hourly Rate: €200 to €400 Euros
Gender: Female
About Me
I am a professional certified coach with over 10+ years of experience.
I am passionate about helping female leaders and manager get better in what they do, improve soft skills and manage their time, energy and stress better. I equip them with proven strategies, so that they can work smarter, be more strategic, communicate with more impact and feel happier in their key relationships.
I work with clients from around the world, effectively coaching through video calls. I'm especially passionate about supporting female leaders.
What makes me unique:
Truly multicultural, I've lived in London, NYC, Moscow, Istanbul and Paris and I speak 5 languages. I am the founder of Global Women's Leadership Circles in Paris, and contributed to the book "The Mind of the Leader" by Harvard Business Review.
Prior to becoming a coach, I have successfully navigated 3 career transitions as an expat in different countries -- moving from BBC journalism in London to launching an NGO on girls' education in NYC to teaching in Columbia University to a certified leadership coach. I am divorced with 2 teenagers boys, and in my free time, I like reading, writing, mindfulness meditation, dancing salsa.
Let's chat and find out if we're a good fit! :)
Reviews
6 reviews (4.83)
Following my maternity leave, I worked with Nadira in order to prepare for my job search. She has been incredibly helpful for me in figuring out my next step. She is an expert in her field and she is very insightful and adaptable. She tailors her work around her clients needs and adheres to create solution oriented results in a short time. She has a great understanding of multicultural issues. She is a personal coach combined with a career coach. I am very happy to have worked with her and I am sure I will continue to do so if need be in the future. In addition to the technical and practical advice she offered me, her insights about my unique situation were right on the mark. I am energetic and motivated about my career more than ever.

Ozgur Kahale
Nadira was invaluable in helping me to determine the next steps in my career. Intuitive. Responsive. Caring, her mindfulness-based coaching is based on an integral model of coaching that had helped focus on my passions and strengths. I really appreciated Nadira's support and guidance and would highly recommend working with her!

Silvia
Too many leadership coaches and consultants are eager to tell you what to do to try to prove how smart they are. That's not Nadira. She possesses a rare combination of skills - coach, cheerleader, communication & emotional intelligence expert - and masterfully transitions between those roles to guide you where you need to go professionally and personally. And she does it with warmth, humour and just the right amount of nudging and tough love when required to keep you on track to achieving the goals you've set for yourself and your team

Quentin Crombie
Nadira helped me to reveal my full potential with great success: By using traditional, creative and innovative tools such as the vision board, the practice of mindfulness, the use of mantras (really powerful to reprogram a winner mindset!), she offered a really structured approach that helped me to define my personal branding and sharpen my professional project and next career steps.

Claude EREPMOC
Nadira's coaching was of great value to me on my own personal development journey. Especially her knowledge, combined with her own personal experience in the areas of Self-Confidence and Emotional Intelligence gave me some real eye-openers that I will never forget. Throughout the coaching, I could also feel Nadira's passion for working on these topics, which helped me to keep my own motivation up.

Eva Helander
I am so pleased that I had the chance to work with Nadira. She helped my professional development, improving interactions with peers and leaders. Specialised in soft skills and emotional intelligence, she gave me practical tools and advises applicable at work and in personal life. Nadira gets my highest recommendation as an executive and management coach.

Patrick Elard