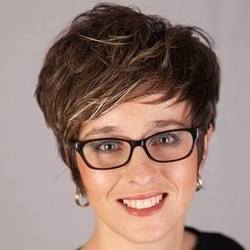 Nakita Savant

Chaska, Minnesota
Career Coach, Life Coach, Relationship Coach
BS, MS, PhD, Certified Therapeutic Coach Master of N.L.P; Master Humanistic Neuro-Linguistic Psychology™; Master of Hypnosis & Doctor of Education Leadership.
Feel stuck in relationships, career, life in general?Therapeutic Coaching can unlock your highest potential.You will feel momentum, change & relief.Schedule 1 appointment at a time -packages optional.
About Me
I grew up facing many challenges with barriers related to finances and some aspects of an unhealthy family system. I have been a single mother, divorced, let go from a job, lost relationships and loved ones; I have started and run small businesses, attained higher education, and have faced and overcome many challenges. I have learned so much from challenging and healing my internal barriers and from all of the challenges and the blessings along the way.
*
I am now a culturally competent Therapeutic Coach and I help others.
I can guide you to do what is most important: clear and heal barriers - then teach you the skills to continue personal & professional growth to manifest your dreams. I have a "toolbox" full of great strategies based in NLP and use some Guided Imagery and Hypnotherapy are used as well.
*
My practice is unique because I am also a Career Coach, writer and editor. Clients get assistance with reinventing their careers, writing executive summaries, resumes and developing all-star LinkedIn accounts and business plans. Clients who are in college get assistance with thesis and dissertation research and writing.
I schedule sessions in person, via phone, zoom, Google Hangouts or other technology. Schedule 1 appointment at a time because packages are optional (not required!).
Reviews
10 reviews (4.9)
Nakita has such an amazing talent for writing and expressing ones skills and talents on paper. Because of her awesome talents my resume expresses exactly what I was hoping for hence landing me the position I was seeking.

Michael Wright - Strategic Mortgage Planner at Edge Home Finance
I saw Nakita several times for career counseling, and she really made a difference! Nakita was quick to help me define my goals and see a track record of my strengths. She was critical in helping me determine a path for my future. What impressed me most during our sessions was her nimble, open mind and ability tap into her therapeutic background to give me the bigger picture. She's a gem, and I'd recommend her to anyone looking for solid guidance.

Kristi A. - Product Designer
What I have appreciated most about Nakita is her ability to maintain a strong sense of focus at each moment, even while responsible for multiple projects. She has a sharp sense of what is most important and relevant, and is not afraid to ask the tough questions.

Joe Lane - Learner, writer, & facilitator
Nakita is gifted with depth of character and width of knowledge! I've had the pleasure of working with her on my own business projects and I was so impressed with how fast she works and tracks information. She is a joy to with and her ability to connect and execute the clients wants/needs through the different modalities she is familiar with far exceeds anyone I've watched or experienced before.

Sally S. - Certified Therapeutic Coach
I've been working with Dr. Savant for the past two years. She is talented, professional and a perfectionist! She has proofread my business plans, articles and web copy with an expert eye. The turn around time is quick and she is a pleasure to work with. I highly recommend her!

Alexis Ufland - Owner at SPARTY! and LexiDesign
Nakita is personable, fun, efficient and timely. She has removed a great deal of stress off of my plate with all of these qualities as she helped me streamline my ideas so we could create several documents for my new business including a biography, resume and brochures. Thanks Dr. Savant !

Julie K.
I lost my job last year and looked online to find a career coach because I knew that I wasn't prepared to look for a job. I was lucky to have found Nakita because she offered both career coaching and Therapeutic coaching. Her sessions are individualized and you determine what you want to work on. I started out with Career Coaching, but soon realized that I would benefit more from Therapeutic Coaching to help me find happiness in my jobs. I had to take a break with the Therapeutic Coaching, but plan on coming back to it in the near future. I would recommend her to anyone needing help in finding a job or wanting to improve some aspect within their work or personal life. She helped me a lot in the short time I worked with her and am looking forward to working with her further. She may not always tell you what you want to hear, but she is honest and helps you see reality.

Carla W.
I saw Nakita for career counseling recently, unsure of what to expect. Nakita was quick to help me define my goals and see a track record of my strengths. She was critical in helping me determine a path for my future. What impressed me most during our sessions was her nimble, open mind and ability tap into her therapeutic background to give me the bigger picture. She's a gem, and I'd recommend her to anyone looking for solid guidance.

Kristie Allen
Dr. Savant's acumen surrounding dissertations is valuable, and she provides utmost care in making sure that her students are acutely aware of research needed to substantiate statements. Her enthusiasm for learning, developing and researching is a breath of fresh air, and she exhibits the stamina needed to get anyone through the dissertation writing process.

Sonya Zuker
Dr. Savant helped me set my goals toward my progress, and also she kept me focused. Dr. Savant is an excellent motivator, compassionate and knowledgeable. She is very passionate about what she is doing. I was able to overcome academic and personal setbacks for the past years. I completed my dissertation last month, and my graduation is for August this year. I strongly recommend her services; she made me believe that I could do it. Thank Dr. Savant for your encouragement, kindness, and support, you helped me reached the finish line. It is hard to believe that I am "Dr. Cadet" now! Dr. Savant, many thanks from the bottom of my heart. You are my coach for life.

Myriam Cadet