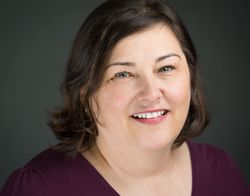 Nancy Sinclair

Boston, Massachusetts
Career Coach
I offer results-driven coaching that blends my experiences as a former technology consultant and a career coach to help my clients discover and reach their career goals.
About Me
Many people have mentored, nurtured, and coached me during my career. Now it's my turn to pass it on.
I found my passion for coaching while volunteering as an advisor program through my alma mater. I felt an instant connection with each person I mentored whether it was a student, recent graduate or career changer.
I went to a career coach and we discovered that I had the skills, know how, and passion to be a coach myself. I am now a Certified Professional Coach with my own practice. My transformation laid the foundation for the work I do now.
My coaching style combines the knowledge from my career as a consultant with the training and experience as a coach. I bring enthusiasm, compassion, patience, dedication, and the ability to help you dream big while staying grounded.
My specialties are career clarity coaching, career transitions, resume writing, LinkedIn profiles, and job search strategy.
I conduct sessions either online or by phone.
Book a free discovery session with me and reach you career goals.
Reviews
Nancy is a very intuitive coach, asking thought-provoking questions at just the right time in the conversation. I highly recommend her services!

Ariel Ackermann