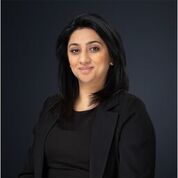 Nandita Brahmbhatt

London, England
Business Coach, Entrepreneurship Coach, Performance Coach
Entrepreneurs Circle Certified Coach, Sixstar Certified Coach, Mindvalley Certified Coach
I coach female entrepreneurs to ensure they master the art of getting a consistent flow of customers, this ensures that they can enjoy running their business and not have to worry about money
About Me
Are you living the life of your dreams? Does your business give you the money, freedom and life that you always dreamed of? Would you like to give yourself a pay rise every other month?
Most entrepreneurs don't own a business, they own a Job. They've become a slave to their business, walking around dragging a ball and chain. They started their business out of passion, freedom and hunger for more. But then somewhere along their journey they lose their way.
The single most important rule in any business is this:
As the owner, your number one responsibility is to get and keep customers. Your entire existence as an entrepreneur lives and dies by how effective your sales and marketing is at producing consistent revenue.
You need to implement a system that brings your business the leads, enquiries and buyers that you need. A system that makes the rhythmic acquisition of high quality customers a reality. If you want to know how to do exactly that then you've come to the right place.
I help all my clients to develop a system for organised effort that stays consistent, with a set of guiding principles. Because super successful, professional, entrepreneurs are consistent at driving revenue into their business. As an Entrepreneurs Circle Certified Coach I not only have a world class program but also access to many more resources and a team that can help overcome all your challenges.
My clients have all seen a huge shift in their businesses but more importantly in what they can do with the extra money and profits that they generate.
I have over 15 years experience in running my own successful businesses and this has really allowed me to see the real challenges that an entrepreneur faces every day. However this program has changed my life and that of all my clients so far.
So if you do want to have it all; a great business, a life of fun and freedom with the time to enjoy yourself then call me and see how I can help you to achieve all that you want to you in your business
Reviews
After having had my worst ever year in business last year, I was sceptical about joining a coaching programme - but it was the best decision ever. Getting Nandita as my business coach has already made such a huge difference to my business and I have had the highest sales in the first quarter of this year compared to any other year. The Sales system has helped me to get a a really consistent number of new clients that has resulted in more revenue and higher profits. So pleased that I took the plunge, I would highly recommend coaching with Nandita to get your business, Good Luck

Brijesh Patel