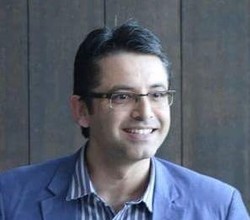 Narinder Bhatia

New Delhi, Delhi
Life Coach, Business Coach, Executive Coach
Certified Life Coach, Masters in Applied Psychology, Basic Practitioner in NLP, Certified Psychometric Administrator in Extended DISC
I coach clients who are confused, indecisive, stuck or lack clarity in life, business or work. I help them take stock of life, be clear about their goals, identify next steps and take action.
About Me
Do you feel confused and perplexed about life/work? Do you feel indecisive about your goals and actions? We all experience crossroads in our lives or careers, but sometimes it isn't clear what we need to do to move forward. Unable to make the necessary changes, we get stuck.
I help my clients overcome these temporary roadblocks and empower them to live a more happy, successful and satisfying life. Some of the key areas I focus on are personality development, goal-setting, emotional wellness, effective Public Speaking, positive workplace, change management, listening therapy, effective communication skills, work-life balance, attitudinal transformation, stress management & relaxation.
My coaching philosophy is guided by my trust in human ability and i have developed my coaching process around the following three key premises
1. Humans have immense inner potential, ability and abundance of resources to overcome any obstacle in life
2. Our inner strength determines our outer strength and therefore we need to be strong within
3. Forward momentum is the natural tendency of life i.e. we always tend to evolve, grow and get better
I adopt an "Inside-Out" Coaching Model with a focus to bring about an inner change that itself then triggers the outer change. I focus on the following 3 key components of my model while working with my client
- Clarity, in terms of goals, purpose and destination
- Choice(s), in terms of opportunities that come/ may come client's way
- Change, in terms of necessary transformation or transition in the client's attitude, behavior or mindset.
I hold a Master's in Applied Psychology, possess 20 years of rich work experience in the Corporate Sector and have worked in various senior level roles as a CEO, Head of Learning & Development (L&D) and country manager. I am a Certified Administrator in Psychometric Assessments & Certified Practitioner in NLP.
Give me an opportunity to be your coach and I promise I will help you create your best life
Reviews
Narinder doesn't have any reviews yet.