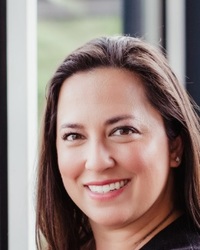 Nasyim Segal

Spring, Texas
Life Coach, Spirituality Coach, Executive Coach
ACC, CNTC - Certified NeuroTransformational Coach, CBHC - Certified Brain Health Coach
Are you an individual who is seeking more than just a motivational coach? Do you want actionable steps with accountability? Are you interested in a personal - powerful transformation based on science?
About Me
My focus is on creating a measurable difference in the lives of my clients.
The Program: We utilize our signature Numerology Assessment with each client then follow-up with a proprietary coaching model which blends the latest ICF model with a highly effective scientific method designed to help move clients toward successfully accomplishing their goals.
The Method: We combine neuroscience with other new age practices like energy healing, somatic coaching, and holistic brain health nutrition. This immersive and highly effective coaching method produces big results with a technique called NeuroNumerology.
The Result: Clients who utilize our signature programs know that they will receive an unbelievable transformation in their mental focus, energy and overall well being. Clients have said they walk away from our sessions feeling lighter, more confident and better prepared to handle the unknown stressors in life.
Having earned the respect of my peers, I'm am frequently called upon to coach and train leaders how to coach their teams.
I know exactly what you need to help you get on track to reach your peak potential. Contact us today to get started on you transformational journey!
Education qualifications include the following:
• International Coaching Federation (ICF) ACC Credential
• University of Texas Dallas - Executive Leadership and Business Management Coaching
• BeAbove Leadership's ICF - Neuro-transformation certified coach program (CNTC)
• Amen Clinic - Certified Brain Health Coach (CBHC)
Reviews
2 reviews (1 verified) (5.0)
Awesome! More than I expected.

NIKKI B.
Nasyim is amazing! Her coaching sessions have been beneficial both personally and professionally. She gives you the tools to overcome and achieve whatever you throw her way. Thanks Nasyim!

John Kruse