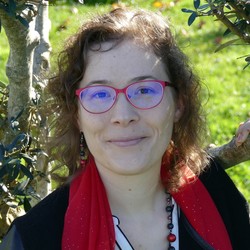 Natalia Leal

Utrecht, Utrecht
Career Coach, Life Coach, Executive Coach
MS, PhD, Professional Life Coach; Behavioural Coaching (by benVitaal Academy; Positive Psychology; Job Buddy (coach) for Expats/Foreigners
Are you a professional working abroad, feeling stuck, overwhelmed or lost? Let's partner to find you the clarity, motivation and/or strategy you need to succeed & be happy in your life or career.
About Me
Are you living or working abroad (or planning to)? Stressed out about where to go next on your personal life or career, or how to keep some balance between your career, family and personal goals? Have you been feeling lost, stuck, simply overwhelmed or on automatic pilot, and not enjoying the journey as it goes by? Wondering how you'll succeed in a foreign country?
Imagine how much your life would change if you knew exactly what you want and how to get it!
This is where coaching and I can help you; I have studied and experienced it! That's why I offer tailor-made coaching paths to support open-minded internationals – including expats and their partners, executives, diplomats, academics, graduate students and those considering retirement - navigate their big and small career & life transitions (whether that means a new country, new career, new job role, retiring, marriage or empty nest, etc), so you can have the clarity, motivation and strategy you need to be successful and happy.
Your needs and goals are unique, and your learning journey towards greater well-being and performance should reflect that! You already have all it takes to realize your full potential; let me help you uncover it!
With 20+ years' experience across different countries and career sectors, I combine tools from Positive Psychology, behavioural coaching, CBT, career design, neurosciences, as well as my sense of compassion, lack of judging and accountability role to partner with you towards greater clarity, a growth mindset, and a strategy that works for you.
A former Chief Executive of the World Fair Trade Organization (WFTO), I am a Professional Life Coach and I hold a Specialisation in Positive Psychology, a Certificate in Behavioural Coaching, and a PhD in International Relations and Master in Sociology. I am also a lecturer at the Wittenborg University of Applied Sciences and volunteer in different networks and organisations (Rotary Club, Repair Café, mentoring,...).
In-person & online
Reviews
2 reviews (5.0)
One of my goal for the coaching session with coach Natália was to improve my confidence for the job interviews. During the session, coach helped me to identify the reasons for low confidence, by asking me the right questions. Next for the action, coach provided me with directions, right tools, techniques and motivated me to get out of my comfort zone. As a result, my confidence is boosted and I was able to do better in the interviews and landed with a new opportunity. Additionally, coach provided feedback on my interview preparations and guided on a new technique to activate confidence when needed. Reflecting back, I started coaching session to improve my confidence during the interview, but overall it helped me to build confidence in all aspect of life. I am really grateful for all the support. Based on this experience, I would definitely retake the coaching with Natália and highly recommend to others.

Rakshith M. C.
Was a very nice experience and I enjoyed not just being guided but the company of someone who help me reach myself in the professional development. As a person with 4 years without working and searching for a job in a new country was very nice to have someone to go over the road. Thanks very much Natalia

Adriana Di Giacomo