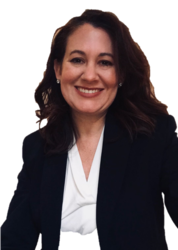 Natasha Naderi

Beijing, Beijing
Leadership Coach, Team Coach, Entrepreneurship Coach
M.Ed from Vanderbilt, Senior Professional in Human Resources, Professional Coaching Certification and Team Coaching Certification from Transcend
I support entrepreneurs striving to turn their dreams in to reality; super-women balancing family & careers; and expats hoping to make a difference in a culture different from their own.
About Me
Do you deeply yearn to make some positive difference? Perhaps you have a voice that needs to be heard. Perhaps you have an idea you'd love to make a reality.
I'm committed to helping you live in your infinite power, beauty, and potential.
As a former Business Leader, HR Director, Social Entrepreneur, Mother of two boys, and Expat living in China, I'm especially in-tune with the needs of super-women, entrepreneurs, business leaders, and people living in countries different from their own.
Through my Potential to Performance process, we'll explore and identify your greatest hopes and areas of strength and potential for change. We'll then set goals to move you towards your destiny. And finally, we'll uncover barriers and establish new patterns and rhythms that enable your on-going success.
My clients are currently:
• Bringing a new business idea into reality.
• Writing and completing that book they've always dreamed of.
• Navigating how to be a successful mother, sole income provider, and organizational leader – all at the same time.
My educational background includes a M.Ed in Human and Organization Development from Vanderbilt University, a Senior Professional in Human Resources (SPHR) from the HR Certification Institute, and a Professional Coaching Certification from Transcend International. I am currently pursing my ICF Coaching Credential, Team Coaching Certification, and Co-Founding a consulting firm that ignites potential in leaders, creates entrepreneurial teams, and decentralized organizations.
I'm originally from the United States and have been in working and living in Asia and China for the past 12 years. I'm available for virtual coaching sessions with you, wherever you are in the world.
Reach out for a free trial session. Looking forward to supporting you!
Reviews
2 reviews (5.0)
I highly recommend Natasha as a coach. I would never have guessed that a simple 1 hour conversation would improve my effectiveness so much, and ironically I've worked at board level in charge of corporate effectiveness. Natasha has the perfect personality, experience, and tools to help you focus on what's important, and get you there. 5 stars.

Joseph Smith
I have been in a coaching circle with Natasha for the last 12 months and I benefited tremendously from her international expertise, professional guidance and encouragement. She has provided valuable insights, practical information and also challenges me with masterful questioning to boost my motivation and take action. What I appreciate most about Natasha is her authenticity, genuine desire to help and her extraordinary listening skills. She supports and listens with absolutely zero judgement and in today's world, this, to me personally, is truly invaluable and sacred. I highly recommend Natasha's expert coaching, sincerely warm approach and wealth of knowledge to support your career or business.

Cecilia Yeung