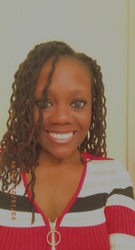 Natasha Washington

Tempe, Arizona
Spirituality Coach, Life Coach
BA, MS
I coach women who have the desire to deepen their connection with themselves. I help my clients unblock stale, stagnant energies that have kept them stuck living a generally unfulfilling life.
Details

Tempe, Arizona 85281
480-770-4208
Send Message
Hourly Rate: $150 US Dollars
Gender: Female
About Me
I've been on my own personal spiritual journey since 2014. Before I embarked on that journey I worked in the psychology field as a therapist. I was a therapist from 2008-2020. When Corona hit I decided to pursue coaching full time. During my time as a therapist I worked with many different populations. Mainly adults dealing with depression and anxiety but my experience is more comprehensive than those two diagnoses.
What ultimately led me to coaching is therapy was missing the mark when it came to getting to the root of the issue, plucking it out and shifting the trajectory of someone's life. Instead we were only providing coping skills to problems that will forever be a problem because the root was still firmly planted in the clients life.
This is where my spiritual journey became pivotal in my work. Once I saw improvements in myself I began working with others in small settings. The feedback and first hand witnessing of the changes in their lives led me to take my spiritual coaching serious so here I am.
As your spiritual coach I help you understand yourself and the world around you from a spiritual perspective which ultimately leads to a more fulfilling life. What I do is not to be confused with religious leaders. I do not subscribe to any religion however, that doesn't mean you have to not subscribe to a religion or abandon your religion to walk a spiritual path. There is space for religion and spirituality to coexist if that is your path.
When working with me you shift from being a victim to taking responsibility for your life. Once you begin to take that responsibility energetic blocks that have kept you from living the life you truly want to live will begin to be removed from your life.
Reviews
4 reviews (5.0)
My experience was the best I couldnt have imagined doing this with anyone else. Not only did she help, but she identified with me. I felt very comfortable being open and emotional at all times. I have and still do recommend her to all my friends and family. It is well worth it to take this journey with her.

Tamarisha Claiborne
Natasha is an awesome life coach. She's efficient, compassionate, and challenges you to view look at certain situations from a different standpoint. I am so glad I have the pleasure of working with her and she's helped me get back on track after feeling as if I had no direction. I would highly recommend her services and I plan to continue to work with her in the future!

Shaun M.
Natasha is an amazing coach. She wants you to understand the root of the problem. she asks provoking questions to help you make the best decision possible. She is a great listener, very engaged and provided me with several tools to help my situation. I've worked with her on several occasions and would HIGHLY recommend. She transformed my life and I wish I found her sooner. I am truly living and not existing because of her.

La Tosha W
I hired Natasha for spiritual/life coaching services back in November 2020. My experience has been overwhelmingly positive and Ive experienced an insane amount of spiritual growth as a result of her guidance. She listens to my needs, both spoken and unspoken, and offers practical suggestions and recommendations that I can understand and implement immediately. If youre open to receiving the breakthrough youve been longing for, I highly recommend you invest in yourself by investing in Natasha as your spiritual/life coach.

Kayla