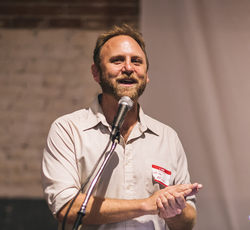 Nathan Young

San Diego, California
Life Coach, Entrepreneurship Coach, Career Coach
BA, Certified Life Coach
I help ambitious and creative people connect with their passion, develop confidence in their vision, and make a plan to move towards a meaningful and fulfilling new life.
About Me
As a coach and creative person with big dreams myself, I know that we all want to feel like we're living our most rewarding and fulfilling life. Yet it can be so easy to get lost in the day-to-day expectations of our world and lose faith in the belief that we're worthy and capable of making our dreams happen.
We try to content ourselves with the idea that living like we are today is totally fine…. but when we think about living the same way we do now for the rest of our lives it saps our spirit and leaves us feeling incredibly disheartened about what our future holds.
Deep down we know that living into our most powerful selves would also do the most good for the world, but the steps to take are scary and mysterious. We find excuses to put it off and feel unsure about what to do.
I understand this isn't easy, which is why I've dedicated much of my life to figuring this out for myself and sharing it with others.
I had to come to terms with the fact that I'd never fit in with the corporate 9-to-5 world, and that what success looks like for me is very different from what it might look like for other people, and that's okay.
I have a three phase coaching process that I offer to all my clients to help them find their own path.
Here's how we do it:
1) Write the story. What's the vision you have for yourself and the life you want? Feel it deep in your bones so you know it's true.
2) Make a plan. This involves identifying the obstacles (internal and external) and working through them as they come. And…
3) Stack the wins. Lots of little wins can add up quickly and build your confidence for even bigger wins later.
Stop spinning your wheels and trying to make yourself believe that 30-40+ years of living your life the way it is now will work for you. You're capable of more.
You can create the life you want. It will take diligence, determination and a willingness to put yourself out there, but it can be done.
I'd love to help you on this journey.
Let's get started.