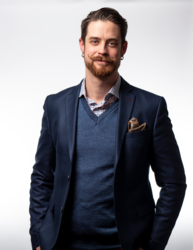 Neil Pretty

Vancouver, British Columbia
Leadership Coach, Career Coach, Life Coach
Certified SuccessFinder Practitioner
I coach Leaders looking to leverage natural strengths, increase innovation and confidence through self-understanding. I also Coach people looking for career direction, career satisfaction and success
About Me
My coaching philosophy is simple. You have a "best" version that you can choose to live up to and I want to help you get there. I started as a life coach trying to make an impact and I found that I connected most with leaders; leaders who cared for their people, who wanted to flourish, wanted to evolve and understood that their own growth would make that happen. Now I lovingly refer to myself as an expert in the human experience; not just living, but living with a purpose to learn, pass along knowledge and make the lives of others better.
As a leader I've been there, wins, losses and everything in between and know what it takes to find success. But, it has to be your style that gets you there. So, I use the SuccessFinder assessment to provide understanding and a solid foundation and provide coaching to bring the best of you into everyday situations.

I also work with entire teams because they have the challenge of finding synergy to solve problems every day. It's self-understanding and personal growth that gets a team to where they want to be and its the outside perspective that can often help make that a reality. Working in teams that have been asked to work under extremely challenging circumstances taught me that safety and security are what matter most and developing an understanding of culture and each other is what makes it possible to achieve the improbable.
This all ties together with how I came to the world of coaching, leadership, team and career development and my own natural talents and experiences.
I started with the SuccessFinder assessment, which I use with most of my clients, and then I was coached - coached into living a life of meaning where I feel aligned with my career, my life and have a vision for my future that matters and drives me to succeed every day.
Now, I get to help others on their journey, as they look for a way forward in their career, as leaders or as a part of a team.
And I love what I do....
Reviews
Neil's coaching gave me a deeper understanding of myself and the type of work-environment I require to thrive. If you feel that you haven't reached your full career potential, I would highly recommend using his services.

Cheryl Wiens