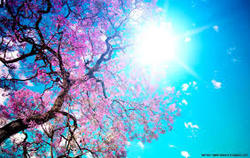 Nermine N

Istanbul, Istanbul
Life Coach, Spirituality Coach, Christian Coach
NLP Practitioner certified by Richard Bandler
People who feel they lost their way, don't see clearly, wish to thrive and understand themselves.
About Me
I am an Empath, an HSP (highly sensitive person) an Energy Intuitive and Channeler.
I help women on their path to be or become who they really want to be. Being a woman myself, this is what I do best and where my experience and expertise lies. This is the only reason why I work with women and girls only, because I understand them.
Cleansing your energy field allows understanding and change to take place in a quicker and easier way because one needs to feel better before one can receive new information.
I studied the world of energy and the invisible realm, as well as psychological coaching. I am a Life & Spiritual Coach, an Energy Healer and NLP Practitioner, among other things
I also worked successfully in the corporate world for over 10 years and held positions of responsibility, therefore, I can also guide you in that field.
I can attend you in perfect French, English, Spanish and Egyptian Arabic.
"I can help you because I have sincerely and deeply been through what you are going through. All the efforts, the quest in many countries, each step of the way, led me to that moment, where we sit and talk..."
Reviews
Nermine doesn't have any reviews yet.