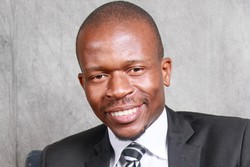 Leadership Coach, Relationship Coach, Career Coach
MBA, A Certified Independent Coach, Speaker and Trainer with The John Maxwell Team, Full Member Consulting - IMCSA
Are you struggling with your relationships or career? Whether you want a better relationship or success in your career, with my "VOI Transformation Model" I can help you find fulfilment in your life.
About Me
I coach individuals find fulfilment & happiness in their relationships & career. That's all life is supposed to be about! But do you feel like you are just going through motions or that you are losing your family, spouse, partner or children? Do you feel less valued in your relationships, career? Are you feeling overwhelmed or about to give up? Do you want to make a difference, build a legacy or lead from any position in your career? Do you want to love better or be loved more? Life is meant to be lived abundantly – is this something you are looking for? Are you confused & frustrated but desire to be fulfilled in every area of your life?
I have coached clients to find joy in their marriages, relationships, to move on from disappointments, others to find success & fulfilment in their careers. My coaching involves the ability to understand you: to think how you think & understand your perspective. From this benchmark, I place another perspective on top of yours – stretching and growing you to gently see a more empowering way. Using my VOI Transformation Model and practical application of John Maxwell's proven leadership methods I can aid in your personal & professional growth.
As your coach, I can see what you are going through now and what is up ahead, coming alongside while helping you achieve goals & overcome limiting paradigms. My primary coaching focus is on personal development, generational building & leadership.
As a student of personal development & leadership, I have been following Dr John Maxwell for more than 12 years. Since 1997 after high school, I worked for two companies from the age of 17 for twelve years before going into business. An MBA graduate from the University of Gloucestershire (UK). My passion to transform, empower & equip others led me to the John Maxwell Team. I am a Full Member Consulting with the Institute of Management Consultants & Master Coaches of South Africa. Happily married for the past 10 years with two beautiful daughters.
Reviews
2 reviews (5.0)
I highly recommend Ngoni as a leadership coach. I personally interacted with him as the class rep in our MBA class at the University of Gloucestershire for 3 years. When we traveled to South Africa for international consultancy his coaching insights gave me a new perspective on pursuing my goals. He exudes high levels of leadership, composure and emotional balance.

Audrey
My experience with Ngoni was positive and inspiring. He has an energized and reassuring approach that leaves one feeling motivated and inspired to do more and better.

Irene CHINGAMA