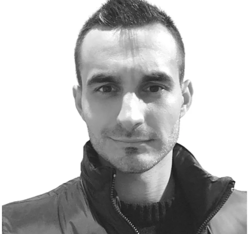 Nick Hatter

London, England
Life Coach, Career Coach, Executive Coach
Dip.Coach
I've coached musicians, actors, CEOs and ex U.S. Marines. But I also love coaching people who want to quit a boring dayjob, improve their relationships, better work-life balance and solid self-esteem
Details

London, England EC1N 8JY
+44 (0)20 3488 0210
Send Message
Visit Website
Hourly Rate: £250 to £300 British Pounds
Gender: Male
About Me
One of the UK's leading life coaches. As seen on BBC, Forbes, AskMen, Channel 4, Metro, Huffpost and more.
MUSICIANS. ACTORS. CEOs. EX-MILITARY. COACHES.
I have coached them all and help them reach the next level.
Several people I have coached were somehow stuck in their lives, such as:
- not having their dream job
- low confidence and self-esteem
- problems with their relationships
- work-life balance out of whack
- addictions
- poor social life
Despite reading numerous books, attending seminars, programmes, bootcamps, many of my clients felt stuck. They didn't know how to break free, where to turn for help, who to ask.
If this is you, having an Accredited Life Coach would definitely help you breakthrough to the next level in your life.
EXPECT MIRACLES OVERNIGHT
After just 1-2 sessions with me, my clients have had huge breakthroughs in their careers, relationships, confidence and mindset. See my testimonials.
HONEST, COMPASSIONATE, PROFESSIONAL
I am honest but compassionate. I have a strict policy of "no shaming"; you will never be shamed for falling short of your goals. I always try to act in the client's best interests; sometimes this means referring you to someone else.
CONVENIENT AND PRIVATE
I coach online via Skype for mutual convenience, efficiency and privacy, though I do offer face-to-face sessions as well.
FREE SESSION
I start with a free session so we can get to know each other and to let you experience the full power of my coaching. Then, we determine how often you need coaching. Prices vary from £50 to £100 per session, depending on which package you buy.
What have you got to lose by trying a free session with me?
MY EXPERIENCE
- Qualified Life Coach (CPD-Accredited)
- Neuro-linguistic Programming Master Practitioner
- Coached musicians, actors, CEOs, ex-military and coaches
- 10+ years studying personal development
- 5+ years receiving ongoing coaching and therapy
- 3+ years coaching in 12 Step Recovery Programmes
- Built a £1.7M company
Reviews
Nick doesn't have any reviews yet.