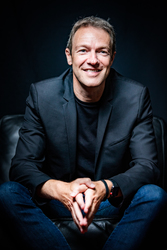 Nick Leighton

Newport Beach, California
Executive Coach, Business Coach, Entrepreneurship Coach
MBA, DipM, BSc (Hons)
We help forward-thinking business owners grow their businesses, increase profitability and improve their lives by leveraging local business advisory boards and private business coaching.
Details

Newport Beach, California 92660
949-478-5880
Send Message
Visit Website
Hourly Rate: $150 to $250 US Dollars
Gender: Male
About Me
Nick Leighton has spent the past 20+ years working with business owners, not only to take their business to the next level but to have FUN while doing so. He believes anyone can achieve the dream. It's just a matter of channeling their motivation in the right directions, setting goals and putting in place the necessary strategies, systems/processes, etc., to stay accountable - and grow their business the smart way not the hard way.
In his personal and professional life, Nick has always been driven by a spirit of adventure, a certain joie de vivre that he inherited from his parents. Born on a small Greek island, he started his first business at the age of 13! Now, as a serial entrepreneur who has worked all over the globe, he continues to live by a code that emphasizes happiness and fulfillment over constant sweat and struggle.
Reviews
7 reviews (5.0)
Nick has been amazing! I am so glad that we chose to work with him. He has brought so much knowledge, expertise, and wisdom to our company. He customizes the coaching for the level of knowledge and expertise, of each person. He has helped us to set measurable goals and broken those goals down in to, easy to understand, steps for us to implement. We have never had a sales or marketing plan, but Nick has created one for us. He has identified, and educated us on, many inexpensive resources for us to utilize as part of our sales and marketing plan. He has used his, in depth knowledge, of these products, to assist us in setting them up and implementing them, for our target markets. He wrote sales scripts, for us to use, and he even designed a flyer for us. In addition, Nick reimagined our entire web site for us, connected us to a resource to implement the redesign, and even helped (hands on) to tweak the redesign, after the developer had completed it. Nick has truly gone above and beyond. He has exceeded our expectations. He is always very calm and upbeat, in our meetings, regardless of our circumstances. He goes with the flow and pivots immediately for any situation that requires it. After every meeting, he provides detailed notes of everything that needs to be accomplished before the next meeting, and how to accomplish it! He spends a lot of his own time, outside of our meetings, doing work and research for us. We are very grateful for Nick and everything that he has helped us accomplish. We are very excited for what he can help us achieve in the future! I highly recommend Nick!

BQ
We doubled our marketing agency revenue in 7 months! What was remarkable was that it happened during a very challenging personal time for me. I was out of the business for a week and I couldnt get back to 100% for another month. Last year, that would have been disastrous for our clients because I was so involved in the day-to-day operations of the agency. With Nick's coaching, we were automated, the team was able to step up, and we were able to increase both revenue and profitability. Awesome!

Travis Kennedy, CA
I was feeling that my marketing agency was running me - rather than me running it. I had been making consistent revenue for the past 3 years and wanted to take may agency to the next level. As I started coaching with Nick he worked through strategies I needed to implement, sales structures, sales processes and sales scripts. This was different from what I had experienced before - Nick made it easy, fun, and worked at my speed. Before I knew it, I was increasing my revenue month on month. Today, I have twice as much revenue coming in the door, and I'm not working as hard - I've hired new team members and I am having more fun than ever before.

Steven Marney, Newport Beach CA
Nick is the first coach I ever hired. Before him, I had different mentors that had guided me in the past, however in respect to other's people time, I felt it better to pay for a professional advisor/coach. Nick came HIGHLY recommended from one of my own clients whose business saw growth that I wanted to mirror. Before working with Nick, I felt that I was doing good work for my clients, but my understanding of growing the business was weak, so I wanted not just someone who could keep me accountable, but also had intimate knowledge of the marketing and agency industry and being able to grow in the space. I had talked to 3 - 4 coaches before Nick, but Nick's resume made it a no brainer. Since working with Nick, my business has doubled despite the COVID-19 period and Nick has a big part to play in that. I knew Nick's guidance was truly coming to effect when the customers and the deals coming in were bigger and more profitable - while also keeping everything manageable and delegated. We're still working closely together and the growth and guidance has been great. I always am excited for our next meeting so that Nick can wrangle me and get me under control and keep my focus and priorities straight.

Jason Khoo
The structure of this coaching turned out to be perfect for me. Being consumed by day-to-day business life left me exhausted. Now I am focused on my vision, and it has become a priority to analyze, plan, and carry out the things that make my business and personal life more fulfilling. I could not do this without my coach. It's been a great investment.

Michael Ross
Coaching with Nick has given me a trusted resource to overcome problems and harness opportunities, paired with the advice and accountability the board affords me has been instrumental in moving my business forward. I now have a more successful business, with less stress.

Tara Foster, Founder of inScope Group, Newport Beach, CA
Working with Nick I am focused and accountable. It has helped me raise profitability in the company by recruiting, increasing operational efficiencies, adopting new technology, and staying customer-focused.

Tom Goodwin, Owner of TABs, Orange County CA