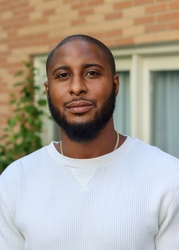 Nick Mundy

Cincinnati, Ohio
Life Coach, Health and Fitness Coach, Performance Coach
CPT, PRS
I use a combination of mental & physical conditioning, motivational interviewing, habit setting, and exposure techniques to help individuals maximize their true potential while improving holistically.
About Me
My exuberant passion for life and maximizing human potential stems from my experience as a husband, father of three boys, successful Fortune 500 sales leader, survivor of Autoimmune Disease, Heart Disease, Cancer, Addiction, and Alcoholism. I understand more than most that life is short, unfair, and unpredictable, which is why I'm fanatical about making the most of mine and other's time on earth. My insatiable appetite for challenging myself physically, emotionally, intellectually, and spiritually is contagious and genuinely inspiring to anyone looking to improve their life and health-span.
I am extremely transparent and vulnerable when sharing my journey which fosters a relationship founded on communication and trust, creating a safe space for clients to be candidly honest and open. I lead with autonomy rather than authority and never hesitate to roll up my sleeves to do the work side by side with my clients. My guiding philosophies are, "as the person gets better, the professional inevitably gets better" and "greatness is available to all of us and that everyone has the capability of leading a meaningful, fulfilling, and rewarding life, despite their current circumstances."
Through a combination of motivational interviewing, habit setting, mental and physical conditioning, and exposure techniques, I empower clients to learn more about their values, priorities, strengths, passions, and life's purpose. I provide you with real time tools to pursue your goals and embark on the journey of self-improvement and actualization. My coaching style is unique as I offer coaching in an environment of your choice, meeting you where you are, as you are, in any walk of life.
Are you ready to start being the best version of yourself daily and living an intentional and fulfilling life?
Reviews
Nick doesn't have any reviews yet.