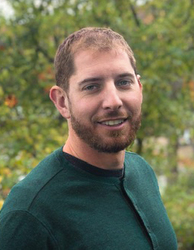 Nick Sweryda

Maple Ridge, British Columbia
Career Coach, Entrepreneurship Coach, Life Coach
Entrepreneur & Business Owner
What do you want in life? Are you struggling to reach it? I can help you gain financial independence, change careers, start/build a business or learn to better communicate in your relationship.
Details

Maple Ridge, British Columbia V2W 2E2
604.787.0881
Send Message
About Me
In our work together, I look at the whole situation of your life. All parts of our lives play into where we are today. We will work together to achieve positive and significant changes in your life.
In most cases, I don't take the traditional approach. I try to sit down and get to know you. To find out what makes you tick. I feel the more I know about you the better I can help you thrive. During our conversation, if it seems we are trailing off topic or discuss something that seems completely unrelated, it's not. I try to be honest and upfront with you. I don't like to sugar coat things as it doesn't help either of us.
You can...
• Improve the quality of your life in meaningful ways.
• Build a sense of purpose and direction in your life.
• Reduce stress and take back control of your life.
• Learn how to take control of your finances.
• Enrich your relationship with yourself, your partner, family, friends or co-workers.
• Improve communication and learn how to apply personal boundaries.
• Discover and overcome whatever is holding you back from being, doing and feeling.
• Take all that you truly desire and deserve.
• Overcome limiting beliefs, fears or mindsets that are holding you back.
• Start a career you love and enjoy.
• Build a successful business involving something you're truly passionate about.
I find I can be more effective and impose more life-changing outcomes by not working in the typical "hour long" format. After we have our first call or face to face, free of charge, we can figure out the best approach. Sometimes a couple of phone calls or a meeting can be enough. Other times it will take a few weeks or months of us talking. I am here to help you grow in any way I can. I'll work within your budget to make sure we achieve the changes you are looking for. Once we start working together, you can always contact me at any point with your questions. I will get back to you as soon as I can. I will always make time to talk.
Reviews
4 reviews (5.0)
Things were going great. I had been with my girlfriend for 8 years, we bought a house, moved in together, then we got engaged and got a dog. Another two years went by as we planned the wedding. Then what seemed out of the blue she called it off seven weeks before our wedding. I was heartbroken. No idea what happened. Nick and I chatted a bit over texted, letting me know that things would be alright and sometimes these things happen. During out texts he suggested we meet up for coffee. I finally scheduled some time with him. It was the best thing I could have done. Nick helped me put everything into perspective. I had so many thoughts running through my head. How do we even begin splitting up our stuff? Do I keep the house? Do we sell it? Who keeps the dog? Should I move out of the city? Take a new job? Splitting up bank accounts? Over about a two hours period Nick was able to help me answer most of my questions, layout my options so I could put everything into motion. It has been about 8 months now and things are going well. I am in a better place now. Nick is still around, I still chat through texts with him when I need to get something off my chest.

Mark G, Vancouver BC
My girlfriend and I were dating for about 4 years and she was always spending money on extremely vein things, lip pumps, eyebrow stencils, expensive makeup, etc. She refuses to do anything unless she spent 3 hours getting ready - literally. It was starting to get extremely expensive and put a lot of strain on our relationship. Nick and I started to meet up every week for food, drinks, and good conversation - I really don't like telling people about my relationship issue - but it infuriated me to the point I was going to break up with my girlfriend, so I needed to talk to someone. Nick, over the weeks became a great support and positive insight into our relationship. He provided me with his insight on what she might be going through, why she could be doing the things she was and how to discuss the issues at hand. She and I began communicating more - working through the issues we have - we now have a much better relationship.

Jon, Network Analyst, Vancouver BC
Nick is a down to earth guy. You may not like it, but he tells you how it is, no bull! I was stuck working a job I didn't like and needed to make a change, but couldn't. The money was great, but the stress was high and the hours were crap. Nick was able to give me the push I needed. Turns out taking the knowledge and experience I had was enough to start my own successful business. Not having a clue where to start, Nick walked me through all the steps in starting a business. Putting together a business plan, registering a business name, getting a GST number, opening up a bank account, getting some financing, the list just goes on. He is such a wealth of knowledge. Nick is like a friend, he is always around when I have a question or just need to talk.

Kevin, Electrician, Vancouver BC
I found myself living pay cheque to pay cheque. My financial issues were due to a poor paying job…. It turns out there was more to my problems! I met Nick at a mutual friend's party. There I rambled on about my terrible job and how I needed to find one that paid better. Nick told me he could help me with budgeting; show me how to work with what I had. We met up a couple of weeks later where he helped me put together a plan. Over the next 6 months Nick helped me put this plan into action. I started having extra money, improving my credit scores and paying down my debt. I have continued to work with Nick over the past two years. He has helped me discover a new career path, find funding for schooling and put that to use with a new, better paying job, which I started 8 weeks ago.

Steve, Tower Rigger, Edmonton Alberta