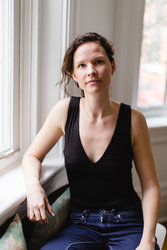 Nicole Catenazzi Hamilton, Ontario
Life Coach, Spirituality Coach, Health and Fitness Coach
BA, Certified yoga and meditation instructor (RYT-500)
My ideal client is someone who is excited about the possibility of living an empowered, fulfilled and joyful life and who is committed to taking responsibility for making that happen for themselves.
About Me
I help people uncover their fullest potential, their innate power and their inner peace through a combination of coaching, meditation, & yoga practices to help my clients live the more meaningful, purposeful life they want.
Although I tailor my coaching services to the unique needs and situation of a person, my approach is rooted in helping clients to identify their core values, determine their priorities and take steps towards a living in better alignment with who they truly are at their core.
Once a client uncovers their most authentic core values, their potential for growth is limited only by the beliefs the hold for themselves. Breaking free from limiting beliefs and labels can be as liberating as it is overwhelming, so I help my clients set goals for what they want to achieve and develop a plan for how to take action towards realizing those goals in a way that is meaningful and sustainable.
My personal growth journey began with yoga and meditation practices. Noticing the transformative effects of these tools, I was inspired to find other ways to experience growth and development "off the mat". That led me to life coaching, which provided me with additional tools to be able to support others in their self-transformation journeys. Now, when people tell me they want to live a more meaningful and fulfilled life but they aren't flexible enough to do yoga, I tell them they don't have to touch their toes to change their life -- they just have to listen to their heart.
Reviews
I am truly blessed to have had the pleasure of Nicole's expert coaching. She is phenomenal at getting to your heart and instantly recognizing your values. There couldn't be a more wonderful soul, to guide you to your soul purpose. A highly experienced coach who is able to tackle any issue with all her heart and soul.

- Kat W.