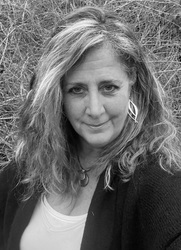 Nicole Smith Martin

Mont Vernon, New Hampshire
Leadership Coach, Career Coach, Family Coach
ELI - MP, COR.E Leadership Dynamics Specialist, Belbin Team Role Accreditation
I coach individuals, families and corporate teams on leadership, mindset and conflict. Getting to the root cause of their struggle to gain clarity and transformation to move forward in a positive way.
Details

Mont Vernon, New Hampshire 03057
6034130561
Send Message
Visit Website
Hourly Rate: $125 to $250 US Dollars
Gender: Female
About Me
Are you where you want to be? Transformation happens with insight. Are you ready to be insightful and shift?
Let's move you forward in a positive way towards your goals and purpose through in depth conversations and accountability. I am an honest, authentic and intuitive coach who will partner with you every step of the way to work through all the conflict, questioning and confusion in order to gain clarity towards your goals. Working with me, you will feel heard, not alone and that you matter. I have been working with individuals, families and teams/groups as a leadership facilitator and coach for 12 years. My passion is to listen, support, and ask difficult questions that may push people out of their comfort zone in order to become aware, learn and grow. I love seeing people have those deep, pivotal AHA/OMG moments that gives them the clarity to start the positive shift in their lives. Being human is figuring out our passions, dreams, values and purpose, and just as important what we don't like or want for ourselves. Our greatest freedom is always having a choice, sometimes staying in our comfort zone in the same pattern is easier and sometimes life pushes us to change in order to learn from mistakes, pivot and try again to attain something even better.
I am a Certified Professional Coach, Energy Leadership Master Practitioner and COR.E Dynamics specialist educated through IPEC. I am also ACC certified through ICF and am accredited as a Belbin Team Role facilitator to identify roles and strengths within a team. I have worked with corporate groups on leadership, connection, communication and growth. I have worked in a family service center helping at risk youth and families where I ran many programs including anger, substance abuse, parent, child and family support programs. I've also worked one on one with family members to help each gain perspective of others.
Thank you for taking the time to learn a bit about me. I look forward to learning about you.
Reviews
3 reviews (5.0)
We all have a certain fabric and rhythm in our lives. We have a tendency to do things in a certain manner, or in a way that is comfortable to us. We are truly creatures of habit. What if we were able to push ourselves in a safe environment to dig deeper, try new things and explore who we are? A exploration of ourselves or of our teams. Nicole is that safe environment. Over many years I have had the opportunity to get to know Nicole both personally and professionally. Personally - words cannot describe how she has captured a place in my heart and given me the tools for self exploration. Professionally - I have worked with Nicole to bring teams and individuals to a whole new level. She uses creativity in her team building activities, innovative methods of understanding life changing events, deepness of spiritual and self exploration (both in the light and the darkest corners) and ultimately, providing individuals with the tools for their own growth. She is a safe space to grow. She helps folks find their own rhythm and fabric, in a loving and safe space. She is an asset to anyone or any team. She is the calm seas in a storm and a light in a dark room. If a group needs to grow and/or find cohesion Nicole is your girl!!

Sue Peckham
In working with Nicole, I have been able to identify and focus on what is most important to me regarding my career and more importantly in my overall life. Nicoles superpower is that she effortlessly (seems that way to me) gets me to understand what is blocking me from my goals, which unlocks my potential to create personalized solutions, and in doing so I can achieve more of what I want in life. Simply stated, because of Nicole, I am able to live my life more intentionally.

Erik P.
Working with Nicole on a spiritual level for self exploration was one of the hardest things I have done in recent years. And I birthed my human children in my living room. The process of this jorney causes you to look deep at all of your beauty while simultaneously forcing you to look at some dark corners of yourself. And that is when Nicole steps in, she is the light in the dark. Her coaching style allows you to fill those spaces with unconditional love and support. I can not say enough good things about the transformation I feel, in my soul after working with Nicole. Her work makes life lighter, my work and my relationship to work and collegues has shifted as well as my interpersonal relationships. I highly recommend the investment in yourself by working with Nicole. Thank you, for lifting me up and offering light.

Seren Elizabeth