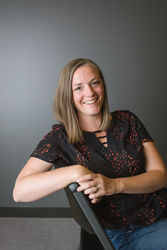 Nicole Steinbach

Golden, Colorado
Career Coach, Leadership Coach, Executive Coach
BA, Prosci Change Management & Change Leadership
My clients build their brave so that they create the career of their dreams. 10+ years of global experience.
About Me
I am a global career coach and change management consultant. I am known for inspiring change through deep connections, brave insights, and radical responsibility. I worked in over 25 countries and lived in Europe for over 13 years before the mountains of Colorado called my name.
Check out my free three-part video series of How to Build Your Brave at my website.
Reviews
4 reviews (1 verified) (5.0)
Nicole followed up with me right away and was very engaging and easy to speak with. We determined I would be a better fit for one of her colleagues due to my specific needs and she initiated the referral right away!

Ted Morris
Nicole has helped me to find a voice for my most authentic self. I had times where I thought that I needed to learn and emulate what other successful people around me were doing, but Nicole has shown me that my uniqueness is my strength. After daring to dream big and to take risks, doors are opening for me that I had never dreamed of!

Erica
I was ready to give up. My husband and I were calculating how we could live on one salary. Then I worked with Nicole. It wasnt easy, and it took months to make the transition, but now Im in a position that stretches me. And we didnt burn through our savings!

Rebecca
I thought my career path was done and I was stuck in the same job until I retired. I was wrong. Working with Nicole gave me clarity, skills, and the OOPMF. Now I earn more, and I have a whole new topic to grow in. Most importantly, I can keep making sure I can grow all the way until retirement.

Carl