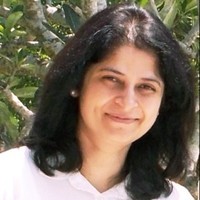 Nida Khanam

New Delhi, Delhi
Executive Coach, Leadership Coach, Career Coach
MBA, ACC-ICF, Brain Based coach & IIM-C
I am passionate about supporting individuals/organizations unleash their untapped potential to drive exponential growth, achieve goals, purpose in life and increase overall happiness quotient.
About Me
I am an ACC & Brain based accredited coach with over 17 years of experience in HR & Leadership roles and transformation. Have worked across different industries, culture & markets as Head- Human Resources that helps me understand diverse culture, mindsets and challenges faced by executives and organizations. Perspective gained facilitates me in finding best solutions for my clients.
I believe in challenging my clients and self in a positive, structured and insightful way to reach their full potential. My clients are from different backgrounds & experience levels, from the ones in senior leadership roles (CXO's/Entrepreneurs/start-ups), aspiring leaders who wants to achieve goals, purpose & vision in their life & career.
Likewise, I have partnered with my clients not only to achieve their objectives by breaking down their larger goals, but also to deep dive to continuously tackle short-range goals while keeping the focus on the larger purpose & goals.
My experience also revolves around working with start-ups to design their organisational structure, talent management, aligning their processes and people practices to enable them for exponential growth trajectory.
I find that most clients are overwhelmed or find themselves in quandary, striving to balance the various priorities in their lives while still struggling to find continuous forward momentum.
My belief is that by being Authentic, we will learn to identify & harness inner strengths and align with core values.
The greater levels of satisfaction & gratification will lead to a better and a happier YOU - more resilient, more focused, more successful and fulfilling your goals.
Partnership with me will guarantee to enhance your Work-life balance, Career, Relationships and Sense of purpose, Emotional agility.
I will-
Support YOU become emotionally Resilient, focused.
Lead YOU to achieve challenging goals in life be it Professional or personal.
Keep YOUR Aspirations fueled by real results.
Reviews
5 reviews (5.0)
Nida has been a coach who not continuously engage with her clients but is extremely emphatetic and my experience with her has been profound. The journey so far has been rewarding. I have had a continuous engagement with her as my coach where she supported me to challenge myself and have vision for my business and self. She not only listens deep but asks right questions which creates strong connections which helps to think and explore. She is very professional and comes across who drives coachees agenda all time and supports them with insights to build new habits and achieve larger stretched goals. I would really recommend her for people who are looking to achieve personal and professional goals.

Anshul Saxena, Director - iCAM systems
As a coach Nida stretches and challenges to bring you out of your comfort zone. She helped me break myths about coaching in general. Coaching is very very different from mentoring, counseling or giving you readymade solution for your challenges. Coaching with NIDA was journey of self discovery. She helped me resolve my dilemma & identify my goals and bring my focus back to aspects which are important for me as a professional and as an individual. She helped me prepare a strategy to achieve my larger goals. Constant followup sessions were great way to keep me on track. Her passion to help her coachees is commendable. It has been an amazing experience to know her as a coach. I will highly recommend Nida if you want to navigate the clutter and bring your focus back to what is important to achieve your greater goals. I wish her all the success in her pursuit to help people and in-turn increase their happiness quotient.

Ajai Singh, Business Relationship Manager, Client account Partner, New Delhi
"I highly recommend Nida as a life and career coach. In our work together focusing on career transition, she's provided exceptional value in her ability to assess situations quickly and offer concrete tools, processes and plans of action to enable successful growth, change and resilience."

Arjun Ananth, UK
"Working with Nida was a life changing experience. She helped me to reach new heights in my career and to finally succeed at long-standing personal goals. She is extremely personable and has the ability to connect with her clients quickly and to begin work with them at whatever stage they're in at the time. She took an extra step to bridge the time difference between us. She is trustworthy, always encouraging, and a patient and insightful guide through life experiences in pursuit of goals and dreams. She also offers good value and high integrity."

Anam Iqbal, London, UK
I initially didn't understand or felt the need for an executive leadership coach. But as they rightly say, "you don't know what you don't know", when I started by coaching journey with Nida, she opened up a new perspective to the leadership goal setting and with her help I was able to recognize where I could improve myself. I found balance in my work priorities, with long term vision and she helped me with goals in my personal life also." With Nida as my executive coach, I have extensively changed my leadership approach. I now see myself more objectively and with clear priorities plus goals for the day- one at a time. Quick to uncover the addressable issues, she provided me the right tools to understand, put actions towards improvement and make it measurable. She is helping me work on some of the stumbling block in my leadership growth and development. Her continued coaching lessons will serve me well as I continue to climb the leadership ladder".

Ramesh Kaushik, VP Brand experience & Business excellence, India