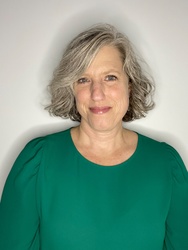 Nikki Hewett

Columbia, South Carolina
Relationship Coach, Life Coach, Health and Fitness Coach
Whole Person Certified Coach, Certified Professional Coach, International Coach Federation Member, Bachelors in Biology, Masters in Social Work
Are you 'overly sensitive'? Exhausted from energy vampires? I coach awakening highly sensitive empaths to unleash their inner empath, embrace their gifts, and live a one-of-a-kind, engaged life.
About Me
Hi, I'm Nikki (she/her). My health had been deteriorating for a few years. I was exhausted, emotionally barricaded, and my body was paying the price: I had acid reflux, insomnia, high blood pressure, anxiety, claustrophobia, weight gain with kankles, and I was drinking a bottle of wine every other night. I wasn't living with mind-heart-spirit alignment, no deep connections except with my fur-baby, and I worked a lot of long work hours so I could buy my happiness in the form of clothes, food, and vacations. I was hiding and living in fear.
But my life changed in an instant when my fur-baby crossed the rainbow bridge. That led to a series of devastating, back-to-back events that brought forth my awakening as a highly sensitive empath. My day-by-day journey now includes loving myself through boundaries, honoring my energy as it shows up - the dark and the light, practicing my customized self-love routine, holding space for my emotions instead of stuffing them down, and releasing my soul wounds that had kept me lonely and on the sidelines of life. Now my path to happiness is living a mind-heart-spirit aligned life. I embrace my empath gifts, have self-love routines in place that support my highest self, and I say NO to overfunctioning and negative energy in any form.
Connection is complicated - it starts with connection to yourself and then is extended to others. If you think you are an empath, YOU ARE AMAZING despite the messages the world sends you. It's time to unleash your inner empath, embrace your gifts, and flourish on your terms. At Living Bravely Life Coaching, I use specific techniques to help highly sensitive empaths attune to themselves so they can align their mind, heart and spirit in every area of their life.
Are you ready to start Living Bravely?
Originally empath. Uniquely you.
Reviews
2 reviews (5.0)
I love working with Nikki. She always makes me feel seen, validated, and supported. I value the observations she offers about myself and my circumstances that wouldn't have occurred to me - she has opened my eyes to how far I've come. Working with Nikki has helped me sort through the inner chaos to make connections that have empowered me to move forward with greater peace, acceptance, and faith.

Juanita
Nikki has supported me on my journey to start my own business and all that comes with that process - for me that was overwhelm, anxiety, and disorganization. She has helped me to stay calm and organize my thoughts and next steps. I am grateful for her positive energy and gentle guidance that allows me to decrease my overwhelm and increase the confidence I have in myself.

Christine