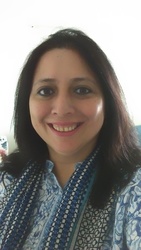 Executive Coach, Leadership Coach, Team Coach
I coach senior business leaders or functional heads who seek the next big challenge or milestone in their careers or relationships. I partner with them in exploring purpose, perspective or commitment.
About Me
Learning from my experiences as a coach over the years, I have evolved my own personal mantra for coaching: a combination of mindful listening and meaningful conversations around purpose and underlying emotions. Co-creating the coaching process with clients who are mature business or functional leaders has been an engaging and rewarding process for my clients as well as me. This process can be spontaneous as well as exciting and opens us up to discovery and insights. I practise mindfulness meditation and blending principles of mindfulness into my approach to coaching keeps me centred, involved and non-judgemental.
I have twenty years of industry experience as an organizational development and talent management leader across diverse industries as Hospitality, Retail, Banking and HR Services. Due to my multi-cultural exposure having lived and worked in the UK and on international assignments with colleagues from several countries, I have coached and trained leaders from across the globe as an internal coach and led large-scale change and people transformation initiatives. This exposure particularly helps me with coaching clients who are expats and coming into India for international roles. For the last couple of years I am a full time Executive Coach and OD consultant and continue to work with senior business and functional leaders in client organisations.
My PCC credentials from ICF help me in holding myself accountable as a coach and in my continuing education in the field. I am trained in Appreciative Inquiry, Process Oriented psychology and this learning and passion for process work integrates naturally into my coaching style.
In my spare time, I love to write and am currently writing short stories based on the triumphs and tribulations of dysfunctional families.
Reviews
3 reviews (1 verified) (4.33)
I have had a positive and very good first interaction with Nishma. I found an instant connect with her and felt at ease as I started chatting with her. She is a very keen listener and is extremely sharp. She found out the issue and gave me the solutions she has to offer quickly. I have not yet started working with her, as I first need a job. But I am 100% sure anyone that associates with her will get the worth of their investment. I suggest you go ahead and work with Nishma, for all of the above reasons I've mentioned. Thanks, Sarika Tainwala

Sarika Tainwala
I discussed with Nishma my career transition journey of becoming a senior leadership consultant. She coached me through the journey and allowed me to explore my situation to the fullest extent with powerful questioning. Her deep listening without placing any judgements on it enabled me to bring about very meaningful and lasting changes in my career. She was able to help me navigate through my career transition.

Shreelekha: Leadership HR consultant and certified Independant Board member
Nishma is an inspirational coach. Her understanding on how leadership teams function, talent management and connecting it back to organizational development is very good. I found her capability to analyse the personal and professional attributes of an individual very insightful. Also, with a natural flair to motivate and inspire, Nishma is a great coach that one can work with.

Kartik Murugan