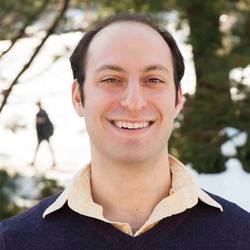 Noah Diamond

New York, New York
Life Coach, Relationship Coach, Performance Coach
Circling Certified
People ready and willing to step into their personal confidence and take a risk to go where they've always wanted to and grow into who they've always wanted to be.
About Me
Noah Diamond helps successful, loving, and powerful people break past whatever is in between them and creating a remarkable romantic relationship they truly want.
He also empowers business leaders, CEOS and professionals to develop deep purpose and harmony with their work and life so they can show up authentically, bring their full integrity and inspire the trust of their organizations to new levels of fulfillment and performance.
What both theses focuses have in common is working with people to engage their own humanity, and accelerate performance from there.
Noah Diamond has dedicated his life to exploring new forms of consciousness and human empowerment. He is passionate about bringing transformational work into people's lives in a practical way. He is the founder of the New York Circling Meetup Group, Reflections Yoga's Festival of Discovery, and Relationship you Want Now Coaching. His most recent focus is empowering single loving people to enter the relationships they dream of and empowering people to find fulfillment and passion in their careers. His most recent work has given one young man the confidence and self-love needed to be out dating again and supported another in transitioning to his passion as a professional photographer. When he's not leading workshops he's managing a premiere NYC Stem Education company to empower kids in tech or snowboarding out at Lake Tahoe.
Reviews
"This ongoing arrangement has had a significant, detectable impact in my life. Matters of importance to me are now shifting, and the ongoing peeling of the onion has unearthed what's most important to me, and how I get in my way of having these things. Noah's insight, patience and vision of what's possible has consistently pushed me to uncomfortable places, which would have never happened if left to my own decides. These in turn have opened up breakthroughs, and results both personally and professionally which were until this, not possible. A highly recommended, and valued individual to me, to which I am very grateful." - Ryan P (3 years of coaching) International, Vogue Published Fashion Photographer

Ryan Peter